News
Jason Dufner fires back at critics of his putting, makes a terrific point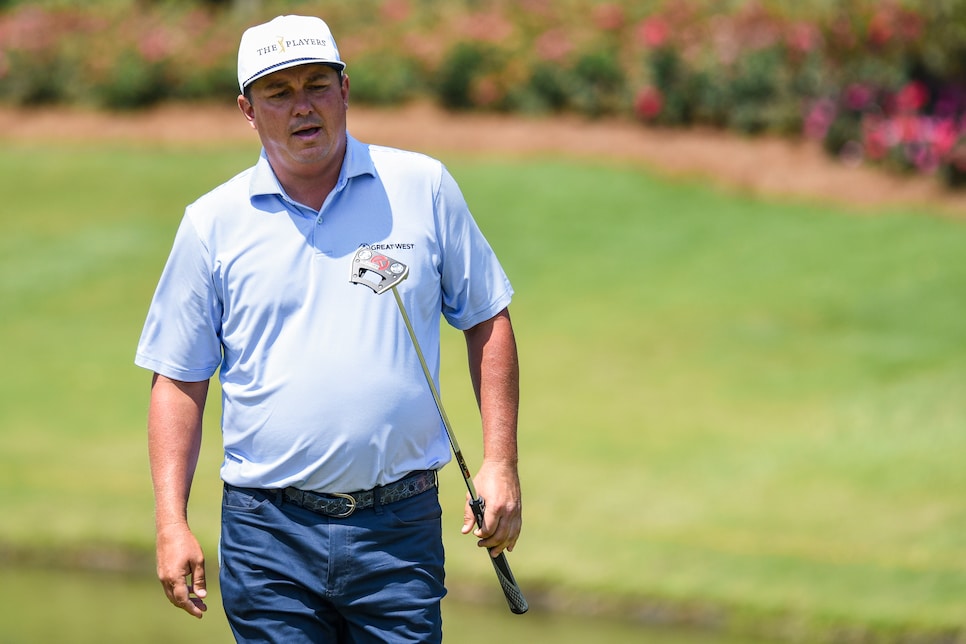 Jason Dufner's putting down the stretch at the Players Championship had golf fans across the country cringing. The five-time PGA Tour winner three-putted 16 and 18, and wasted a beautiful tee shot to seven feet on the treacherous 17th. But it was the final hole that really stood out as Dufner stood over a three-foot par putt for an interminable amount of time before another miss.
That putt alone cost Dufner $308,000 as he slipped from T-2 to T-5. On Monday, however, he chose not to focus on his shaky final holes when firing back at those critical of his putting.
And he didn't seem too broken up about only walking away from TPC Sawgrass with a $418,000 payday.
Both are fair points. And a deeper dive into the stats proves that Dufner actually had a great week on the greens. No, Seriously.
For the tournament, Dufner had a strokes gained/putting of +7.455 (+1.864 per round), which ranked No. 3 in the field at TPC Sawgrass. That was helped by an absurd +4.978 on Saturday as Dufner climbed the leader board with a 66. Not surprisingly, Webb Simpson led the way in SGP for the week at +2.342, gaining more than nine strokes on the field over the course of four rounds.
But what about Dufner's final round? That had to be a brutal number, right? Not exactly. Dufner posted a -0.026 on Sunday, placing him just below average.
Overall, Dufner's putting performance at the Players puts him at a respectable +.324 SGP for the season. That ranks him 49th, which would be by far the best ranking of his career in that stat. Always known as a great ball-striker, putting has actually been the best part of Dufner's game with strokes gained/off-the-tee and strokes gained/approach-the-green ranks of 64th and 82nd, respectively.
In other words, Dufner has been putting for dough this year. And even with those late misses on Sunday, some pretty serious dough at that.