News
Jason Day withdraws, reveals his mom is battling lung cancer (UPDATE: Day's mom undergoes successful surgery)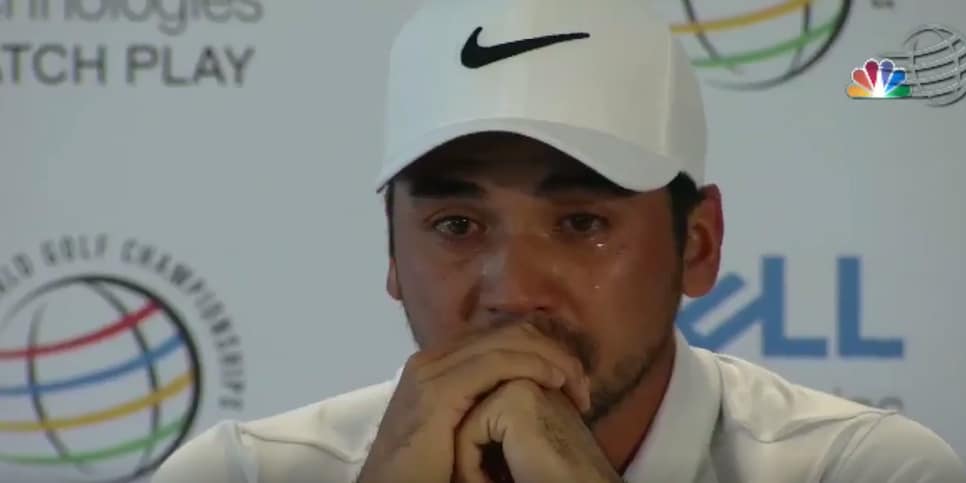 Jason Day withdrew suddenly from the WGC-Dell Match Play on Wednesday, citing his ailing mom as the reason. Day walked off the course after six holes in his opening round-robin match against Pat Perez, but stopped to make a statement to the press before leaving Austin Country Club.
"She's going into surgery this Friday, and it's really hard to comprehend being on the golf course because of what she's going through right now," Day said while fighting back tears and explaining that his mom was diagnosed with lung cancer earlier this year.
"Emotionally it's been wearing on me for awhile," said Day, whose dad died of stomach cancer when Jason was 12. "I know my mom said to not let it get to me, but I know it has. I just need some time away with her to make sure it goes well. It's been very tough for me. I'm going to do my best and try to be there the best I can for her, because she's the reason why I'm here today. Family's first, it's just hard times."
Day, the defending champ of this event, was 3 down to Perez and coming off a double bogey when he conceded the match. The Aussie's family situation could explain his slow start to the season. Day didn't indicate how long he'll be out. He wasn't expected to play in next week's Shell Houston Open, but the Masters is the following week.
"We're hoping for a speedy recovery for her, and we can get this behind us," the World No. 3 added.
You can watch Day's emotional press conference here:
UPDATE: The AP's Doug Ferguson tweeted on Friday that Day's mom underwent successful surgery.
Our thoughts remain with the Day family.