What The ... ?
This is either an all-time glitch or one of the worst shots Jason Day has ever hit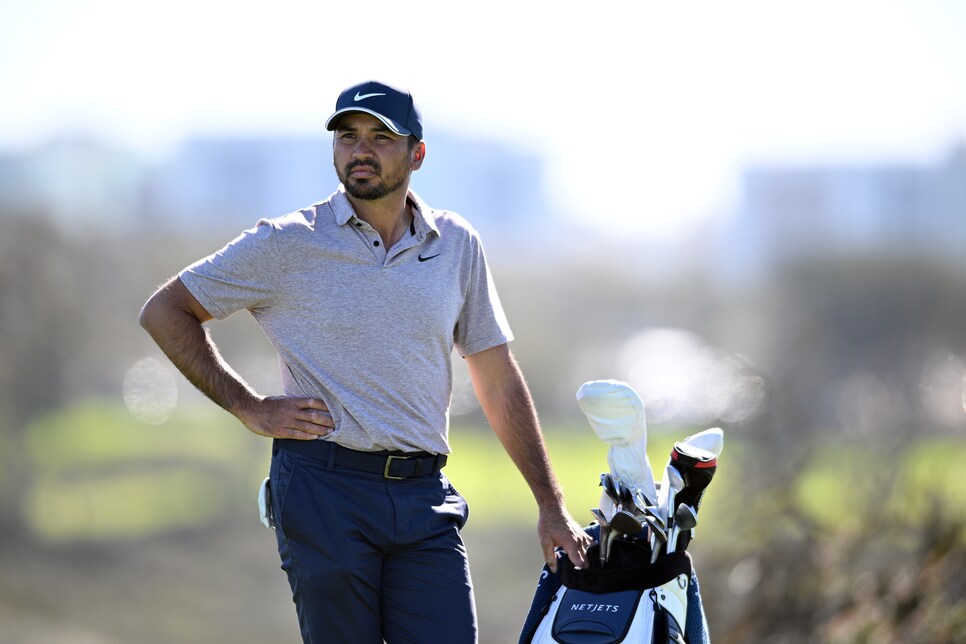 Thanks to the watchful eye of gambling Twitter, we often get tipped off to golf shots we'd otherwise never knew happened. Those who bet on the sport are constantly scrolling and refreshing the PGA Tour app, which now features Tourcast, which tracks every single shot struck by every player in the field.
One such shot struck by Jason Day, the Tourcast version of it, was tweeted out on Friday during the third round of the Farmers Insurance Open, and it left us with a LOT of questions. At the par-5 ninth on Torrey Pines South Course, Day hit his second just short of the green, leaving him with a short, 40-yard pitch shot from the intermediate rough. Pretty straightforward stuff for a player of Day's caliber.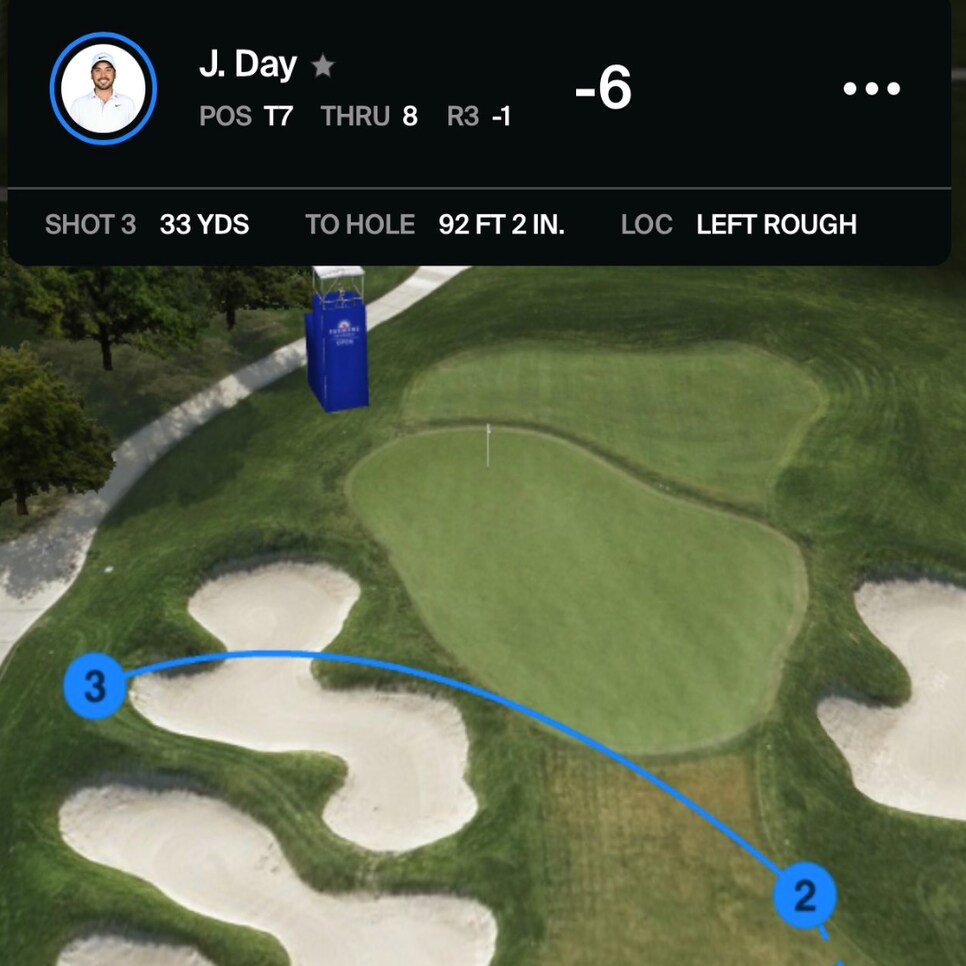 This is ... not possible, right? At the height of his powers, Day was a generational chipper, and while he has seen a dropoff in that area of his game, it's not like he forgot how to hit pitches. This shot tracker would suggest he forgot how to hit a basic pitch shot. Or he double hit it. There's no other explanation.
Well, there is one. It's very possible this is some sort of crazy glitch in the Tourcast technology, though it remains up in the PGA Tour app. That leads us to believe that this actually happened, and we remained dumbfounded.
The good news? He saved par! Though that only makes this whole thing more confusing. After what could be the worst pitch shot of his life (if it's real), he hit his third out of the thick rough to two feet and knocked it in for a five. Impressive recovery from the Aussie. Unfortunately, until video emerges (unlikely) or Day is asked about it (also unlikely), we'll never know just how impressive the recovery really was.