PGA Championship
PGA Championship 2023: Jason Day's not planning to see Oak Hill before the tournament, and his reasoning actually makes sense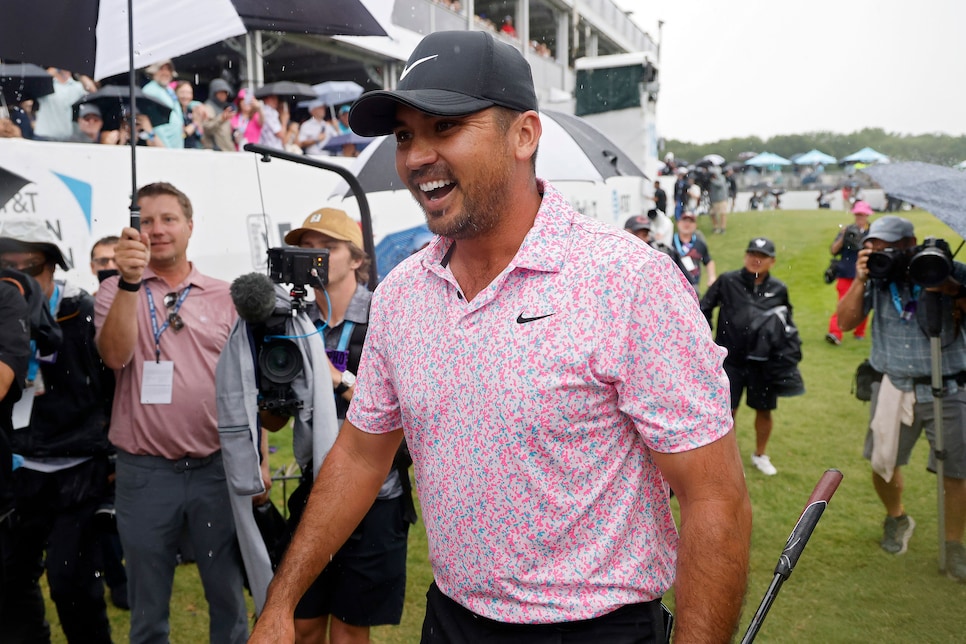 ROCHESTER, N.Y.—Jason Day has an interesting preparation plan for Oak Hill. Chiefly, to not see Oak Hill.
Day is in the midst of a career revival in 2023, ranking seventh in strokes gained and coming into Rochester off a victory at the AT&T Byron Nelson, his first win on tour in five years. The former World No. 1, who won the PGA Championship in 2015, has gone from a dark horse pick to knocking at the door as one of the favorites. So bettors might be perplexed at Day's answer Wednesday when he was asked his thoughts about the course.
"I haven't played the course," Day replied. "Unfortunately, I haven't seen the course. I most likely probably won't see the course today."
Oh. That seems, um, not conducive to success, given this shindig starts tomorrow, right?
Not quite, as Day explained.
"I'm just not fighting anything, I just want to make sure that I'm mentally prepared and mentally ready for tomorrow," Day continued. "No matter how well I prepare, even if I go out and play a practice round, if I come in tomorrow tired and exhausted, it won't do me any favors, so I'm just going to try and take it easy."
In that perspective Day's strategy makes sense. The Aussie has been maligned with injuries for much of his career and has been battling vertigo this spring. As Day clarified, it's not the first time he's gone into a major without seeing the course, and hey, John Daly won the 1991 PGA after driving through the night just to make it to Crooked Stick in time.
The plan is not without it's problems. As Day conceded, "I won't be able to see how the greens are bouncing coming in to approach play, and I won't really see how the greens are rolling typically out there.I know we have practice facilities here, but it won't give you the best preparation going forward unless you've seen the golf course." Still, Day seems confident the blueprint he has in place is his true north.
"Like I said, I think if I come in a little bit mentally tired and I start making mental errors, it's one of those golf courses from what I know and what I've played in the past, that if I start making mental errors, then it's going to go downhill pretty quick from there," Day said. "I've just got to be cautious, understand that I've come off a good week from last week, and with a win comes some expectations. But, also, I've got to not get too far ahead of myself and make sure that I listen to myself and listen to my body."
Day tees off Thursday morning at 9:06 a.m. with Keegan Bradley and Bryson DeChambeau.
MORE FROM GOLF DIGEST @ THE PGA CHAMPIONSHIP