PGA Tour
Jason Day WDs from 2021 Memorial with back injury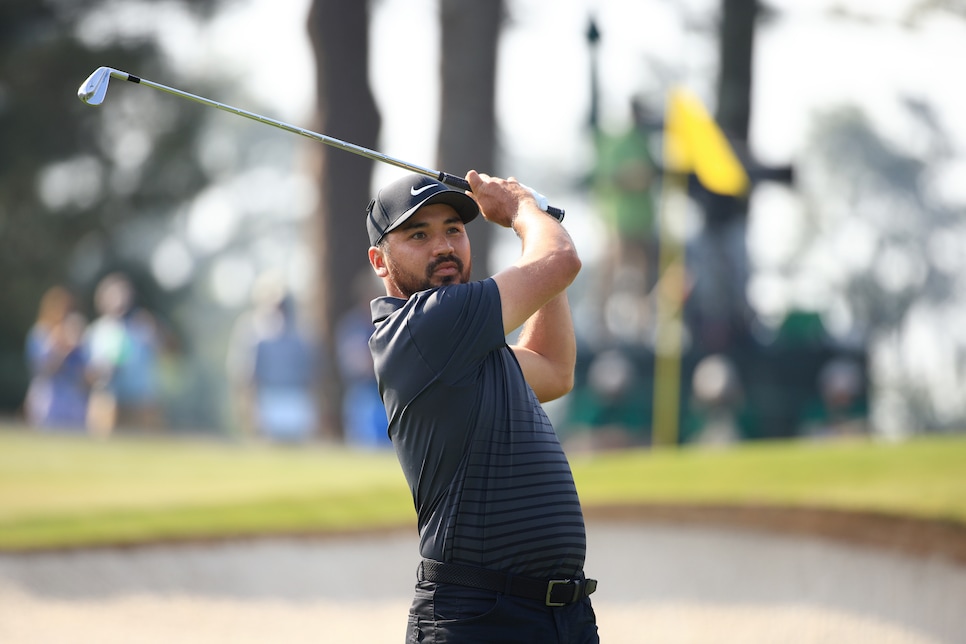 Jason Day has withdrawn from the Memorial prior to his Thursday tee time.
The PGA Tour communications department announced Thursday morning that Day, 33, cited a back injury as the reason for his WD. It is Day's 11th career WD on the PGA Tour and his second this season.
"Unfortunately I've had to make the decision to withdraw from the Memorial Tournament with a back injury," Day said in a statement. "While my body has been great recently I tweaked my back on Monday, and while we tried to get it right over the last few days ultimately I felt the best decision was not to put it at further risk.
"It's disappointing to have to miss one of my favorite tournaments of the year, but I'm confident it's nothing major and with some rest and rehab I'll be back soon. I look forward to returning to Muirfield Village next year and I wish Jack and the tournament every success this week."
The 2015 PGA champ and former World No. 1 has struggled to recapture past glory due to lingering back issues. Not only have they taken a toll on his physicality, but those alignments limit the amount of practice Day can put in. Last year he revealed he had undergone procedures to relieve some of the pain located in his lower back.
Day's move could end his chances at competing in the U.S. Open. Entering Muirfield Village ranked No. 69 in the World Rankings, Day would have needed a strong performance this week to move into the top 60 and earn a spot in the field. Day has competed in the past 10 U.S. Opens, boasting two runner-ups and a T-4. He's also enjoyed success at Torrey Pines, host of this year's U.S. Open, with two victories at the Farmers Insurance Open and three other top-10 finishes.
As of Thursday morning, Day is listed as a participant in Monday's Columbus sectional qualifier, so he could still earn his way into the field. However, as late as three weeks ago, Day said he would skip qualifying, citing a sponsorship obligation.
"To be honest, if I don't get in I'm not qualifying. I've got a scheduled event for NetJets that I've got on Monday after the Memorial, so I'm planning on doing that instead of going to qualify," Day said at the AT&T Byron Nelson. "So I got to do it the other way round, which I got to play well or win a tournament in the next two weeks."
With Day's exit the Memorial field is now down to 120 players.