News
Jason Day defeats Alex Noren on sixth playoff hole to begin his quest to reclaim No. 1 World Ranking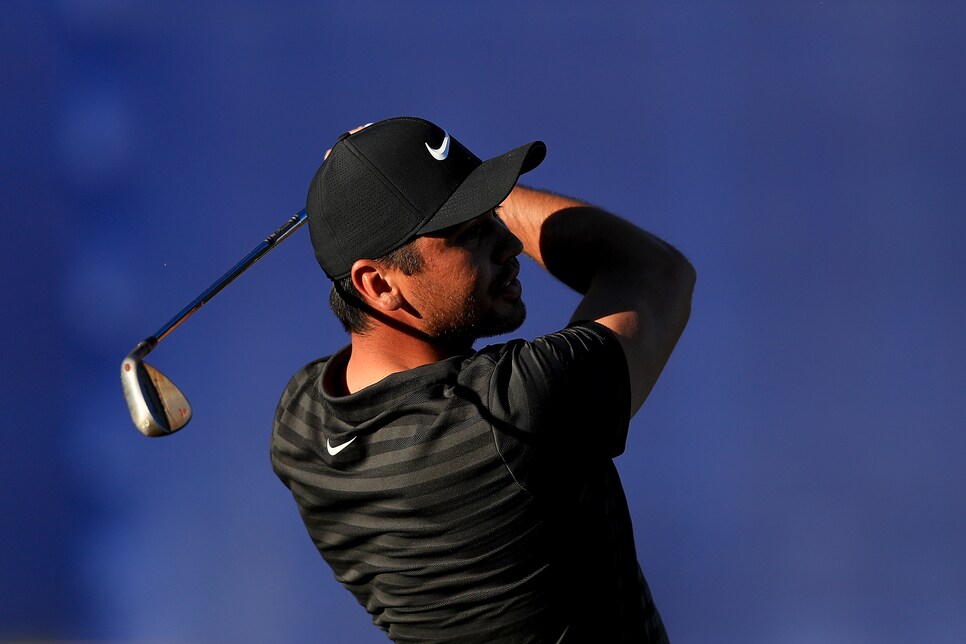 A long day was followed by a short day courtesy of Jason Day, who won the Farmers Insurance Open on the sixth playoff hole overall, but first on Monday morning.
Playoffs extending into Monday generally are anticlimactic, as this one was when Alex Noren's second shot to the 18th green on the South Course at Torrey Pines landed on the bank fronting the green and rolled back into a pond.
Noren made a bogey 6, while Day, following with a layup second shot and a perfect wedge to two feet of the hole. The Aussie made a tap-in birdie to win for the 11th time in his PGA Tour career.
Late on Sunday, each player birdied the 18th hole three out of three times in the five playoff holes before darkness ended play for the night.
So in the bright sunshine of a perfect morning along the San Diego coastline, Day made short work of what was a long-time coming. A year ago, Day was No. 1 in the World Ranking, but entered this tournament ranked 14th.
"I know that last year wasn't the greatest season for me," he said. "I had stuff off course that was a little distracting with my mother obviously having cancer. It's special, because I worked very hard in the off-season to try to get back to this position.
"Going back to earlier this week, I never thought I was actually going to play because of my back. Just very thankful for my whole team. Had to stay patient. My goal was always trying to get back to No. 1, so this is a good start in the right direction."
Day's mother, Dening, had lung cancer, which Day revealed when he tearfully withdrew from the WGC-Dell Technologies Match Play last March. A few days later, she underwent successful surgery to remove a cancerous mass from her left lung.
Indeed, golf was the least of Day's concerns in 2017, though he played reasonably well, finishing second in the AT&T Byron Nelson, fourth in the BMW Championship and ninth in the PGA Championship. But his victory in the Farmers Insurance Open, his second in four years, came 20 months after his last win, in the Players Championship in May 2016.
He won because of prep work he did in Indian Wells, Calif., the previous two weeks.
"I was at the Vintage [Club], and I was just grinding on my wedge game because I wasn't quite happy with it," he said. "I really kind of wanted to get on top of my wedge game, on top of my short game, and I felt like I really did that in preparing wise coming into this event. I don't think I could have done any different. So being able to lay up there after seeing what Alex did, you know, try and take advantage of it and give myself a little kick-in was nice."
Day, too, warmed up Monday morning by hitting several wedge shots the distance he estimated he'd be in the likely event he would lay up at 18. "To this pin location, I think it's a lot easier to lay up and wedge on, especially when you're trying to go for the green and get the win," he said.
Day, 30, was questionable even to get to the starting gate on Thursday. After playing a practice nine with Tiger Woods on Tuesday, he withdrew from the pro-am on Wednesday citing chronic back issues.
"I had an MRI a week and a half ago," he said. "I was in Palm Springs, and I threw it out. It's something I'll just have to deal with, unfortunately."
He said he was working on tweaking his swing to relieve stress on the back, one of two goals he has going forward. The other is to return to No. 1 in the world.
"This is the start of the road to get myself back to No. 1," he said. "I've got to shoot for that goal because if I don't shoot for that goal, then I'm not working hard enough and I'm not doing the right things. I need to fight and have a goal for something, and that's such a hard accomplishment, it always keeps motivating and going along."