Instruction
Jar your next pressure putt like Ryder Cup killer Ian Poulter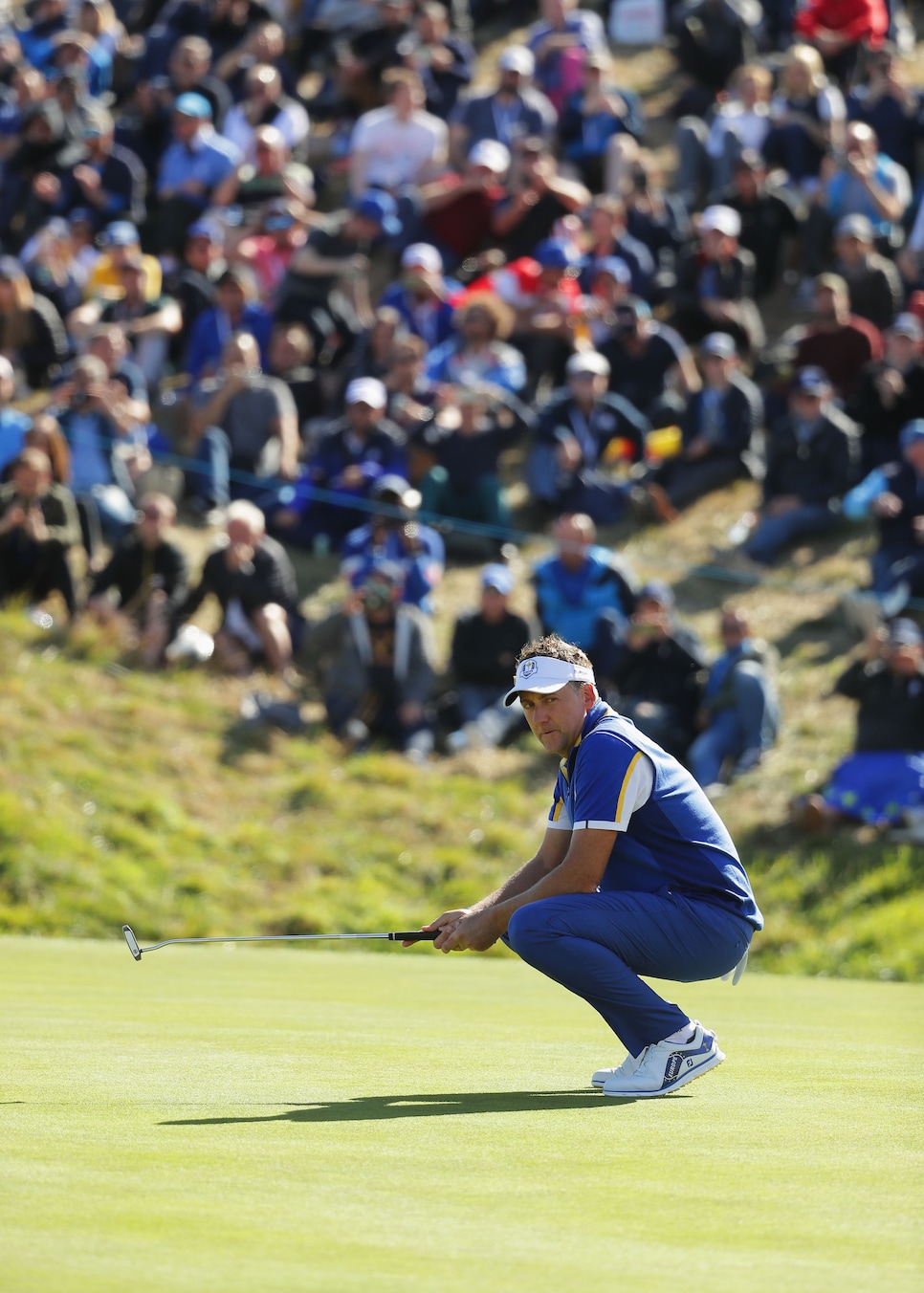 The world rankings say what they say, but when it gets to be Ryder Cup week, Ian Poulter defies those metrics. He added to his Team Europe legend with a 2-up win over @orld No. 1 Dustin Johnson, punctuated with wins on three straight holes from 13 to 15.
Poulter clearly thrives on the team component of the Ryder Cup and his career record of 14-6-2 reflects it. Nobody has made more big putts in the event since 2010—and there are concrete reasons for that success.
"The one thing I like about Ian is that no matter how quickly he gets 'up,' he always returns back down to his stoic level of intensity and hyper-focus as soon as possible," says top teacher Tom Stickney, who is the director of instruction at Punta Mita Golf Club outside Puerto Vallarta, Mexico. "This makes his play hard to beat in in an emotional setting like the Ryder Cup. Whenever you have hyper-focus like he does, you tend to find important things you might otherwise miss when reading a green under normal circumstances."
Instead of fearing the big moment, Poulter embraces it, and gets excited by the opportunity to be the hero. That's the polar opposite of the attitude amateurs take. They tend to get overwhelmed by the fear of failing, says Stickney.
"When amateurs start to feel the pressure, they tend to get to the green and try to go fast to get it over with," he says. "This avoidance of pressure hurts your focus and directs all your energy to the outcome, not the preparation. When you work on your putting, try to channel your focus specifically on your process—your pre-shot routine—and do everything you can to follow a consistent procedure time after time. The best players are relentlessly consistent with this, and get so engrossed in the routine they almost forget about the outside pressure. You can see it with Poulter on those big Ryder Cup putts—and then you can see that emotional release when he holes yet another one."