LPGA
Jane Park to play in first LPGA event in 2 years after stepping away to care for daughter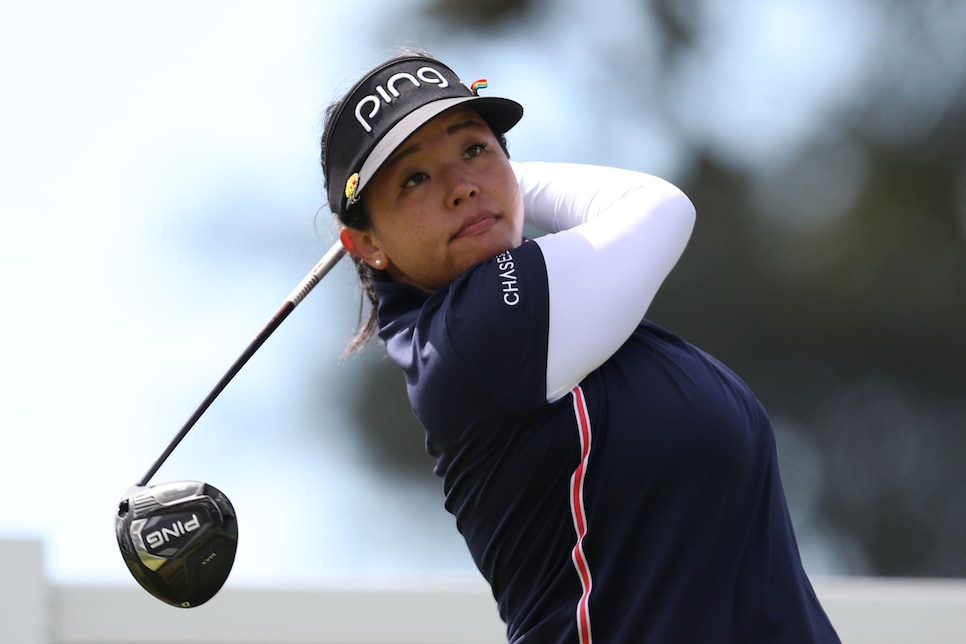 Two years after LPGA member Jane Park's daughter, Grace, suffered a tragic health episode resulting in Park stepping away from golf, Park will return July 19-22 to play at the Dow Great Lakes Bay Invitational. It's Park's first event since Grace, then 10 months old, suffered a series of undiagnosed brain seizures, resulting in severe brain damage, while Park competed at the 2021 Ascendant LPGA.
Park, 36, will play with Paula Creamer as her partner at the tour's team event at Midland Country Club in Midland, Mich.
The week will be a full-family affair for Park. Grace, diagnosed with intractable epilepsy, will be in attendance, and Park's husband, Pete Godfrey, who currently caddies for LPGA member Hye-Jin Choi, will be on his wife's bag.
"With the help of family, friends and so many others, I'll be able to see my LPGA family again inside the ropes one more time," Park said. "I'm incredibly nervous just like I used to be when I competed full time, but I know my partner will pick up my slack. My husband Pete will be on my bag, so hopefully he will give me some good clubs. The cherry on top is that Grace will be there to say hello to her friends. I can't wait for everyone to see her again and we are looking forward to making new memories with everyone!"
The event will be supporting Park as well—hats will be sold at Midland Country Club during the tournament, with proceeds donated to the Golf4Her Foundation and the Epilepsy Foundation.
In addition, players plan to wear ribbons to show support. It's also what players did two years ago when they wore pink ribbons at the Marathon Classic (now the Dana Open) and stopped playing during their practice round to pray in support of Grace.
As for Park's expectations when she plays in her first tournament since pausing her 15-year LPGA career? Park joked on Instagram Wednesday, sharing a photo of herself and Grace curled up on a couch, with a caption that read: "I hit 20 balls 2 months ago, so I will be #peaking at the tournament next week. Excited to see our buddies again."