The Loop
Jakub Voracek absolutely CARVES UP reporter over Zoom, calls him 'little weasel'
Some backstory: After an 81-point season in 2014-'15, the Philadelphia Flyers signed Jakub Voracek to an eight-year, $66 million deal. In the years since, there has been some very good (a career-high 85-point season in 2017-'18) and some very bad (an 11-goal season in 2015-'16, right after he was re-signed).
During this portion of Voracek's new deal the Flyers as a whole have been a gigantic disappointment, for the most part. That has opened up the team, Voracek and team captain Claude Giroux specifically, to plenty of criticism. Apparently, one of Voracek's biggest critics has been Philadelphia Inquirer columnist Mike Sielski.
That brings us to Friday night, when Voracek and rising star Travis Koencny met with reporters over Zoom after the Flyers won a second straight game in dominant fashion over the rival Penguins. Sielski can be heard asking Voracek how much "different" the season is given the circumstances, and right away you can see Voracek is having absolutely NONE of it. "Doesn't matter what I say Mike, you're gonna right f---ing sh-t every time," Voracek starts, before really laying into the guy. Have a watch if you dare:
Goodness gracious, Jake. Did you have to go so hard like that? Even his own teammate was in shock: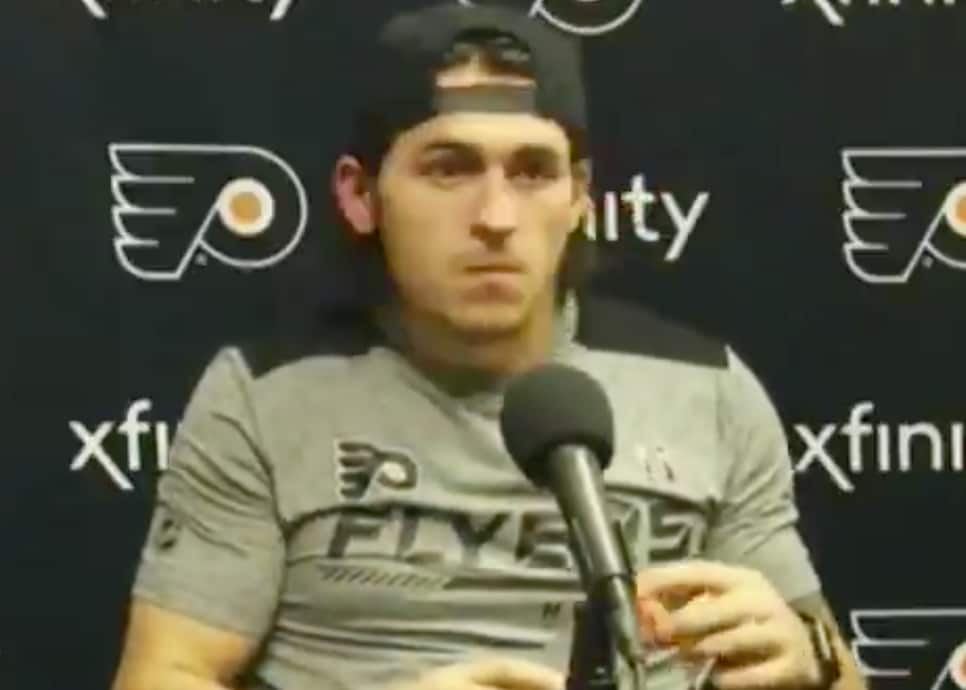 According to Sielski, who spoke to Philadelphia-based sports blog Crossing Broad, Voracek's anger stems from only one column Sielski wrote early last season (you can read his explanation here). But man, Voracek's anger seemed so built up that he had been planning to break out the ol' "weasel" insult for a long time. We're sure there was more than just one column or one throwaway line in a column from Sielski for Voracek to be this upset.