The Loop
Jake Owen fires back at critic DURING disastrous Web.com Tour debut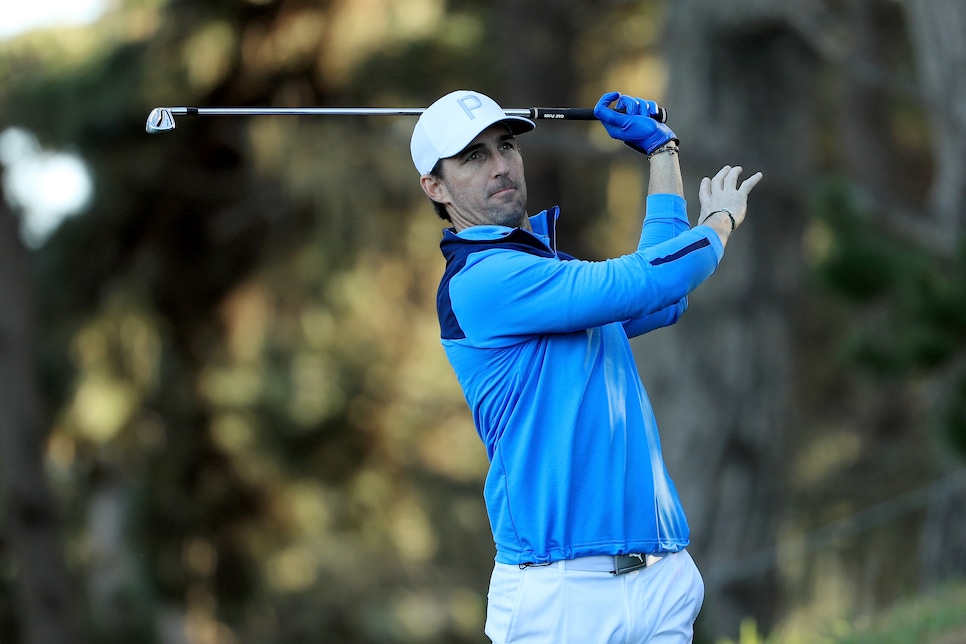 If Steph Curry and Tony Romo getting a crack in a professional golf event rubbed you the wrong way, well, you're really not going to like this one.
This past November, country music star Jake Owen became the latest celebrity golfer to be granted a sponsor's exemption for the Web.com Tour's Nashville Golf Open Benefitting the Snedeker Foundation, which began on Thursday at Nashville Golf & Athletic Club. Owen, a one handicap who has played alongside Jordan Spieth at the AT&T Pebble Beach Pro-Am for the last four years, teed off Thursday morning with Steve Wheatcroft and Dawson Armstrong. Let's just say it's not gone well for the singer, and while it hasn't garnered the attention of a Curry or Romo round, the Web.com Tour is still providing plenty of coverage of it:
Owen posted a front-nine 10-over 46 that included four pars, two bogeys, two double-bogeys and a quadruple-bogey nine at the par-5 18th. No one's throwing a parade over it, but the Web.com Tour is obviously going to draw attention to him whether he shoots 74 or 88. Naturally, some people are going to take issue with it, people like this guy who was NOT happy about his precious Nashville Golf Open Benefitting the Snedeker Foundation being sullied by the country singer's poor play:
If you thought @DougWalker21 was mad now, wait until he sees Owen's response, which he posted DURING his round on the 11th hole:
Savage stuff from Jake Owen. Can someone check on Doug please? His head may have exploded from the lack of integrity for the game. Not only did he STEAL a spot from someone, but he's tweeting during play. Kick him off the tour, Doug!!