The Loop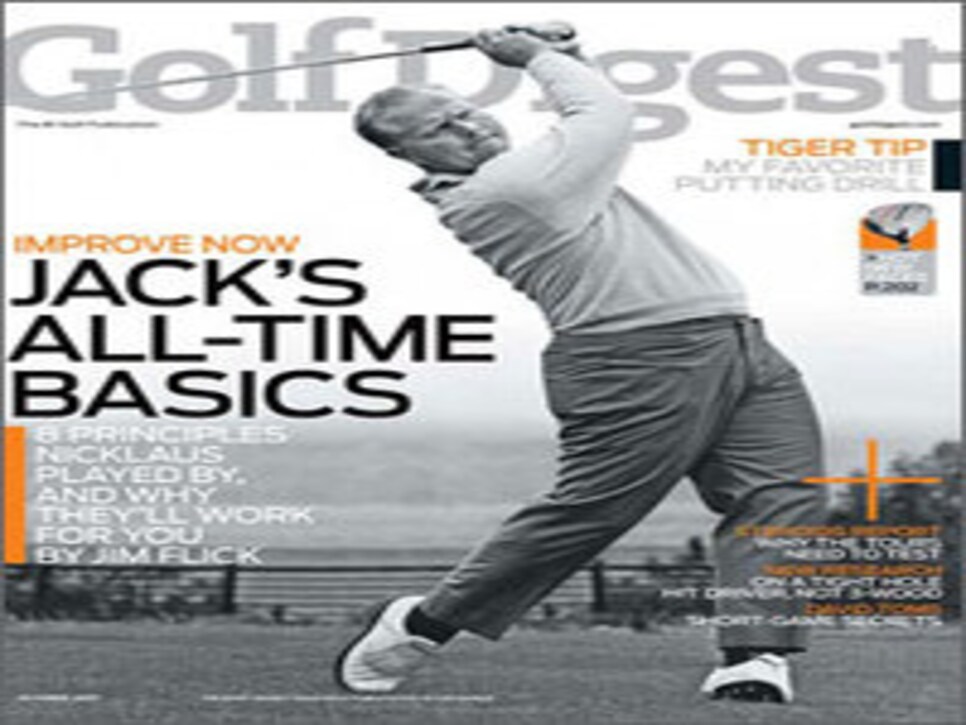 I think my swing has been on the upright side probably through the years. But these guys who play by mechanical means with positions, I don't see how they can even play golf doing that. I have always felt you have to play golf by feel.
Not talking FedEx Cup, Day Three: From Frank Panetta in Saratoga, California comes a fond remembrance of Jack and second opinion on our delineation of the three Nicklaus swings in the October issue package.
How very nice to see Jack Nicklaus in his early years. I did get to see him for the first time at Monterey Peninsula Country Club in 1965. I was 14 years old and new to the game what thrill to stand next to him and watch that same swing that was on page 92 of this month's issue...
Jack Flick's comments about Jack's the Muscular Swing turned into the Classic Swing, I don't see at all...I see a swing that has deteriorated from the middle 1970's to his retirement. (This is obliviously do to hip issues, weight, flexibility, and the worst: old age starts moving in)
The Muscular Swing is really the Classic Swing... Jack Grout was a genius. He took this young boy and instilled in him the true classic swing and as everyone knows: "He is still the man to beat"
Frank, thanks for that. You can argue with the demarcation of the three swings, but not with Jim's compilation of the great man's basics. My favorite:
*Jack practiced mechanically but played by feel.
Now there's a goal. One that I suspect is on Tiger's bulletin board along with that list of 18 majors.