News
Jack Nicklaus on Tiger Woods' comeback: "I'm not interested at all"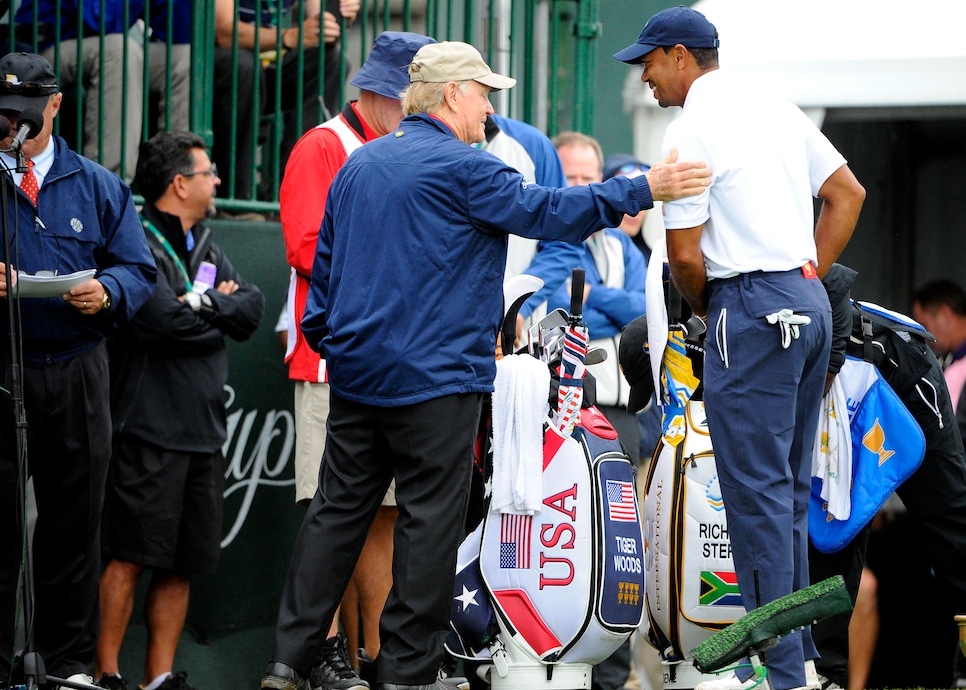 The golf realm worked itself into a tizzy after the promising return of Tiger Woods this month, as the 14-time major winner showed signs of formidability and vitality for the first time in years. Well, most of the golf realm, save for the man who sits on its throne.
Speaking at the PNC Father/Son Challenge, Jack Nicklaus asserted that he doesn't share the rest of the sport's fervor regarding Tiger's comeback.
The Golden Bear continued that it's nothing personal, and that he's happy Woods is healthy again.
"Do I wish (Tiger) well? Yeah, but I'm not interested in watching him," Nicklaus said. "I've watched him play golf for 20-something years, why would I want to go watch more? I don't watch anybody play golf."
Nicklaus, who owns four more majors than Woods, admitted he watched a few of Tiger's shots at the Hero World Challenge, and was impressed by his performance. Conversely, the 77-year-old slightly diverged from the crowd of voices that swooned over Woods' revamped swing.
"Tiger seemed to hit the ball pretty well over there and seemed to enjoy it and be pain-free and I wish him well," Nicklaus said. "The swing as I saw, looked good. It looked like a swing of somebody who didn't want to hurt his back."
"I have always said that Tiger has a great work ethic, and he has put in the time and hard work to first get healthy and then to ready himself for competitive golf," Nicklaus said. "I think the most important thing is Tiger is healthy and happy, and that is a great beginning to good golf."