News
Jack on Tiger's strong start: "This should not be a surprise"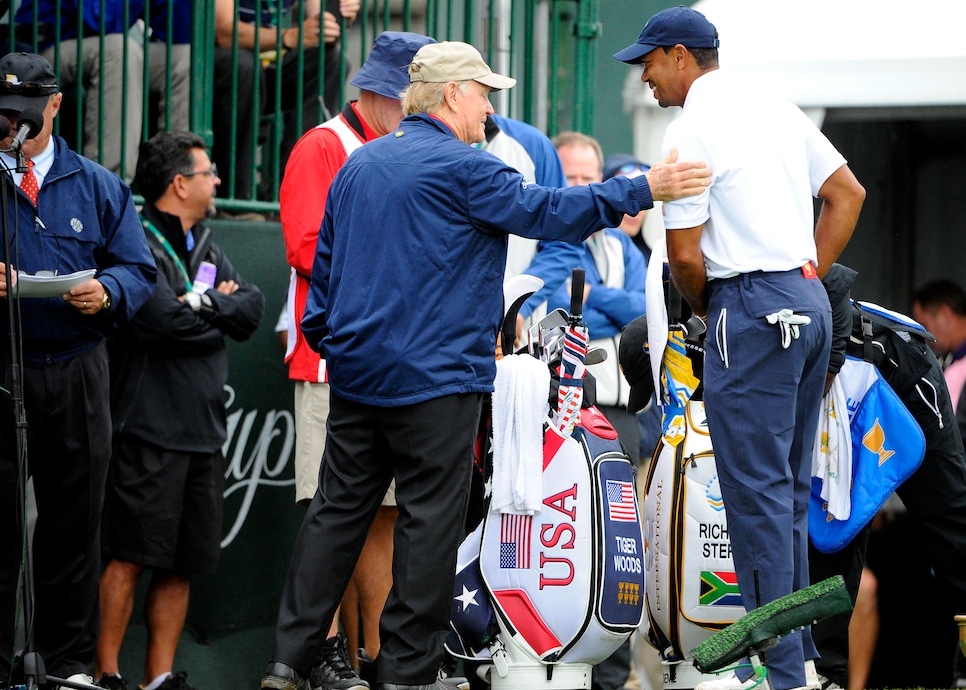 Count Jack Nicklaus among the millions of people pleased to see Tiger Woods return to competitive golf.
The Golden Bear has been an ardent supporter of the former World No. 1 player throughout a career in which Woods accumulated 14 major titles and 79 wins on the PGA Tour, second all-time behind Sam Snead. And as recently as June, Nicklaus said that if Woods should resume playing golf he still firmly believed that Woods, who turns 42 later this month, could challenge his record of 18 major championships.
Nicklaus has kept abreast of Woods' comeback at this week's Hero World Challenge, though he hasn't caught any of the proceedings from Albany Club in the Bahamas.
"I haven't had a chance yet to see Tiger play and can only go by the results. By those, he apparently is playing very well. But this should not be a surprise," Nicklaus said via a spokesperson Saturday morning before the third round of the Hero. "I have always said that Tiger has a great work ethic, and he has put in the time and hard work to first get healthy and then to ready himself for competitive golf. I think the most important thing is Tiger is healthy and happy, and that is a great beginning to good golf."
Nicklaus, 77, who is playing in next week's PNC Father-Son Challenge with his grandson, Gary, added that Woods' performance is a secondary concern.
"Tiger is wonderful for the game, and I am like many fans who are delighted to see him playing again," Nicklaus said. "But again, I am most happy to see him healthy."