jack of all trades
Jack Nicklaus drew a Muirfield Village 16th hole redesign for Jordan Spieth on a napkin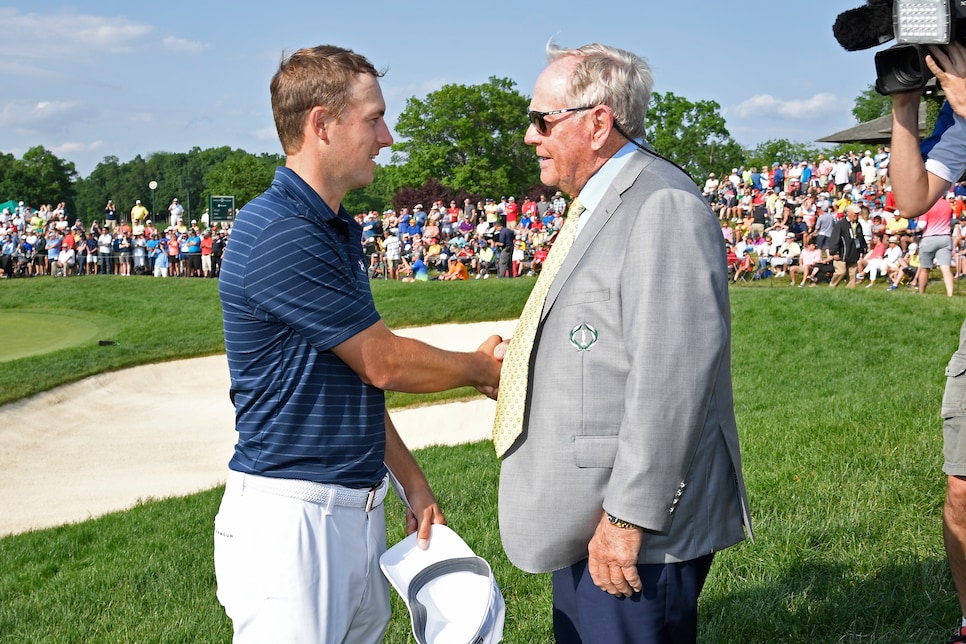 Jack Nicklaus hears everything. The 18-time major winner is a golf icon for a reason, and he has done everything he can to build a golf course in Muirfield Village that will last. But even with his accolades and distinctions, he can admit when something isn't right … and the buzz from current players who are underwhelmed by the Memorial Tournament's 16th hole has propelled Nicklaus to find a solution.
Before the 2011 Memorial, Muirfield's par-3 16th was bulldozed, losing a bunker and adding a pond. Ten years later, the green was reshaped and a new tee was added. Still, tour pros are reportedly (and repeatedly) confounded by the hole.
Jason Day called it a "stupid hole" at the most recent Memorial and Jordan Spieth said that "It's not a great hole in pretty much everyone's opinion that's playing today." The problem arises when winds comes out of the northeast, instead of the southwest. The northeast wind makes is near-impossible for the tee shots to stay on the green.
"My guess is I'll change the hole," Nicklaus said. "I don't want guys walking around here saying, 'What a great 17-hole golf course.' There's nothing wrong with that hole if we have the (normal wind) conditions, but if we have the wrong conditions the hole isn't good."
According to Sports Illustrated, the Golden Bear sat down with both Rory McIlroy and Jordan Spieth in players dining this year to discuss the hole, but only one of those players got to see an impromptu par-3 sketch from the legend.
Talking with Spieth, Nicklaus asked the 29-year-old what players disliked about the 16th hole and what could be improved: "Sit down, I heard you on television saying that universally the players don't like the 16th hole. So, what don't you like about it?"
After hearing Spieth's complaints, the 83-year-old drew out his plan on a napkin taking inspiration from Augusta National.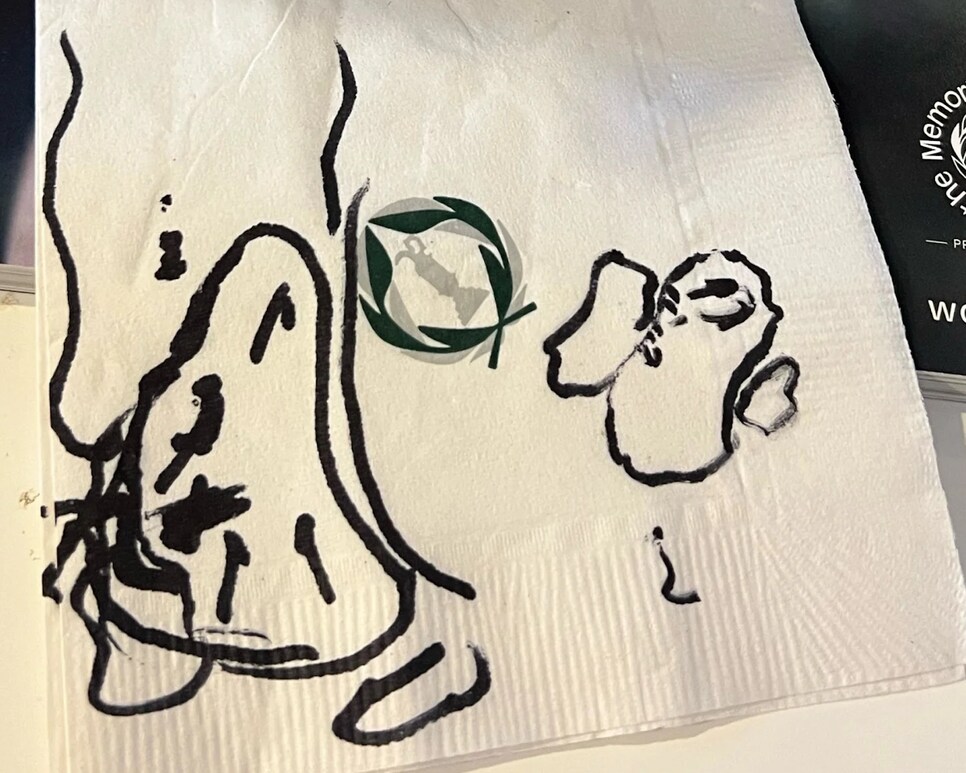 Image from Sports Illustrated
"He pictured a 16th hole like Augusta, but not copying it," Spieth said. "He drew it out on a napkin, it was very cool. He's like, if you hit a bad shot, you should make a bogey, but I don't want to see doubles and triples there when you hit a pretty good shot."
The plan for the moment is to move the back tee farther right for pros to get a better look at the green, but Nicklaus seems to be constantly tinkering with this one. We might have even more tweaks in store. The greats are never satisfied.
"I don't like to see it be brutally difficult," Nicklaus said. "We'll adjust 16 next year. I'll do some things on that that will make it a more forgiving hole."