News
Ivy League's Brown University cuts men's and women's golf teams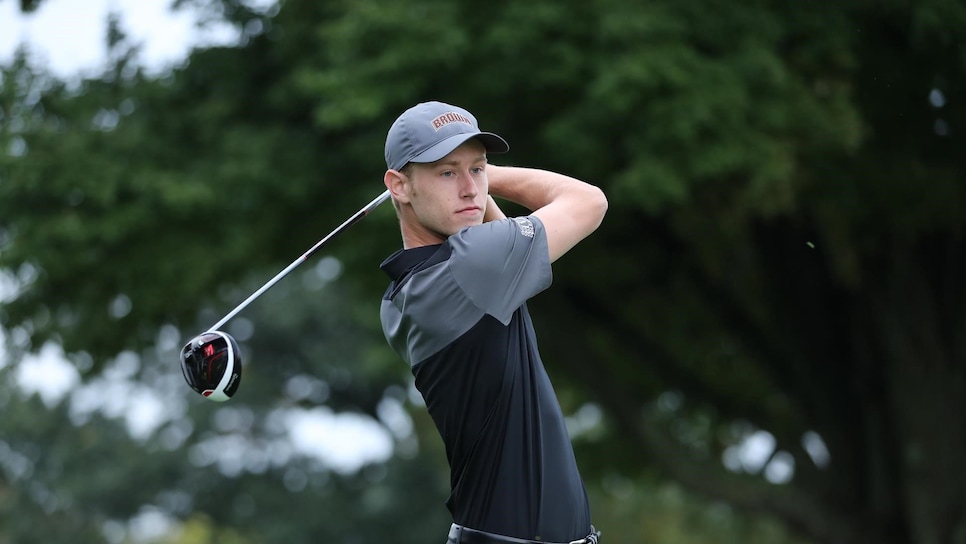 Connor Riley was one of four seniors on the Brown golf team. (Photo courtesy of Brown University)
The cuts keep coming in college golf. The Ivy League's Brown University on Thursday became the latest to trim its golf programs, eliminating both the men's and women's teams among 11 sports that were cut.
Brown, located in Providence, R.I., has been a sports-rich school. Only Harvard and Stanford had more than the 38 varsity teams Brown fielded entering the 2019-'20 academic year, with more than 900 students participating. Athletic Director Jack Hayes said 150 student-athletes and seven coaches would be affected by the changes, with $500,000 in funding being moved from the eliminated sports to those that were kept.
The loss of the golf teams at Brown follows the elimination earlier this month of men's golf at the University of Akron in Ohio, and the cutting of men's golf at St. Edwards University in Austin, Texas.
The decision on which sports would be eliminated at Brown was made by the school's Committee of Excellence in Athletics.
"They were looking at facilities issues, natural advantages and history of success," Brown President Christina H. Paxson said in a statement. "What are the teams—if we make the right investments—that can really be great?"
The Bears men's golf team, coached by Michael Hughes, listed eight players on its 2019-'20 roster, including four seniors. In four tournaments before the coronavirus pandemic shut down all NCAA sports, Brown's best finish was ninth in the Hamptons Intercollegiate in October. The home course for the men's team was Metacomet Golf Club, which has been a site of controversy since PGA Tour player Brad Faxon and associates purchased it in 2019.
The women's golf team was coached by Jackie Beck and there were nine players listed on the current roster, including one senior. In five starts in 2019-'20, the Bears posted a best finish of second in the Sacred Heart Fall Classic.