The Loop
'It's nice to look out the window at a golf course,' says course owner, stating the obvious
Bloomberg had an interesting piece on the golf-course business the other day. Focusing on the U.S. market for golf-course sales, it concluded that things have picked up quite a bit. The article shows the average sales price of a course at $4.25 million these days. While that's down 42 percent from the 2006 average ($7.33 million), it's a gain of 57 percent from 2012's average ($2.7 million).
Bloomberg got these numbers from Marcus & Millichap's National Golf & Resort Properties Group. Here's a link to a little video about the data, which made the news service's "Single Best Chart" feature.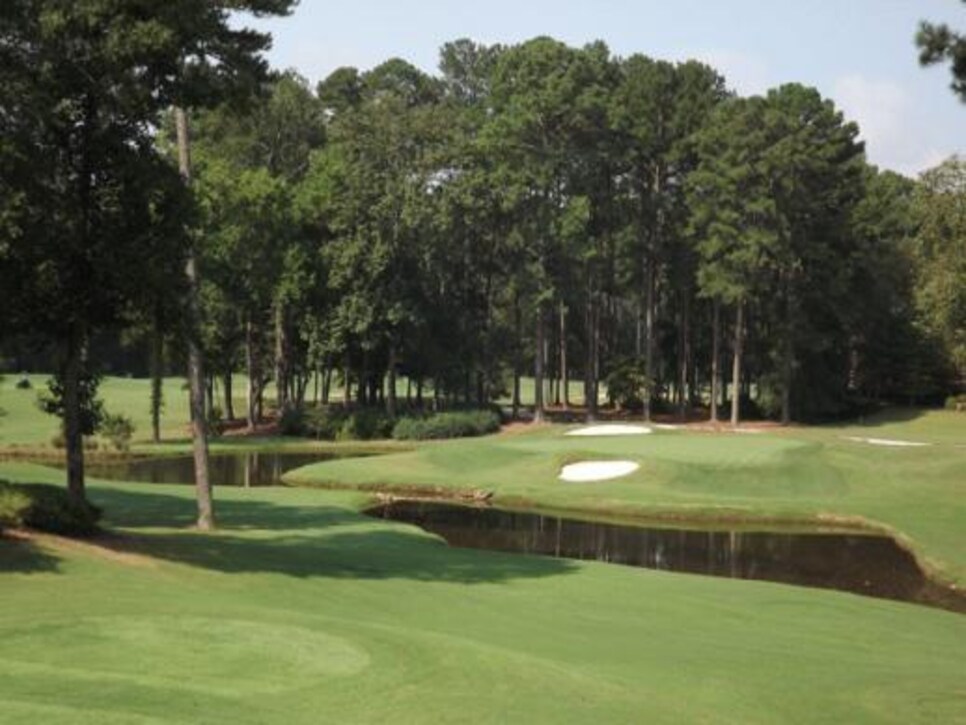 The article quotes oil exec Ben Kenny, who bought Georgia's Horseshoe Bend Country Club (pictured above) for $6.1 million and has spent more than $20 million on improvements in the past two and a half years. The course was originally designed by Joe Lee, though Bob Cupp oversaw its recent renovation. It was enough of a do-over that Horseshoe Bay made Golf Digest's list of Best New Courses in 2013.
A quote of note from the owner: "It's nice to look out the window at a golf course. It beats looking at a stock portfolio that 13 guys are manipulating to try to beat me."
I get what he's saying. But just for the record, a $20 million portfolio invested in the S&P 500 two and a half years ago would have been pretty nice to look at, too.