The Loop
It's been 25 years since John Daly won the PGA. You're officially old.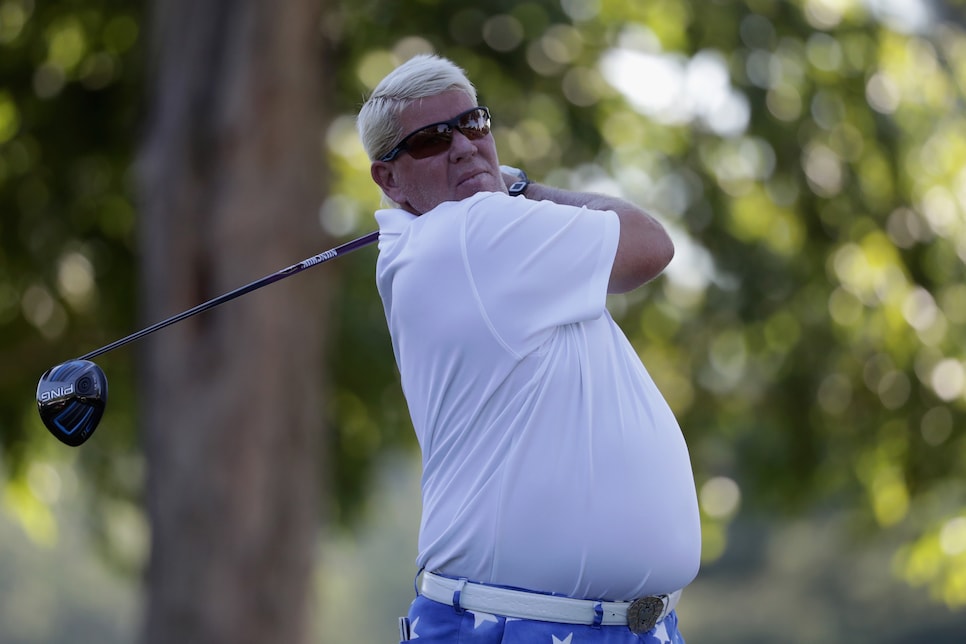 SPRINGFIELD, N.J. — Beef Johnston's rock-star trip around Baltusrol this week brings back memories of another long-hitting, plain-speaking rookie who broke through at the PGA Championship.
John Daly was the ninth alternate at Crooked Stick in 1991, getting in the day before the tournament started when Nick Price's wife went into labor. Daly drove all night to get to the course, and never stopped rolling. He beat Bruce Lietzke by three to win what might be the most improbable PGA title ever.
This week, Daly comes in more tournament tested than he's been in five years. Since turning 50 in April, he's played in eight PGA Tour Champions events, including last week's Senior British, where he finished 54th. The driving distance that was his trademark is still there—he leads the seniors at 303.5 yards per—but isolated blowup holes and putting issues have limited him to three top-20s in those eight starts.
"I feel like I'm starting to play better," said Daly, who flashed a pair of electric-blue pants with white stars during his Wednesday practice round. "It's just great to be back playing. I basically had seven months off before the Champions, and now I'm on my fourth or fifth week in a row. It's coming around."
Pitching balls in the short-game practice area behind Jordan Spieth—who wouldn't be born for almost two years after Crooked Stick—Daly laughed at being called one of the old guys. "I'm young at heart," he said. "I'll never get old."