News
Is Tiger Woods getting old? Well, four players he beat in U.S. Amateur reign won matches in U.S. Senior Amateur on Monday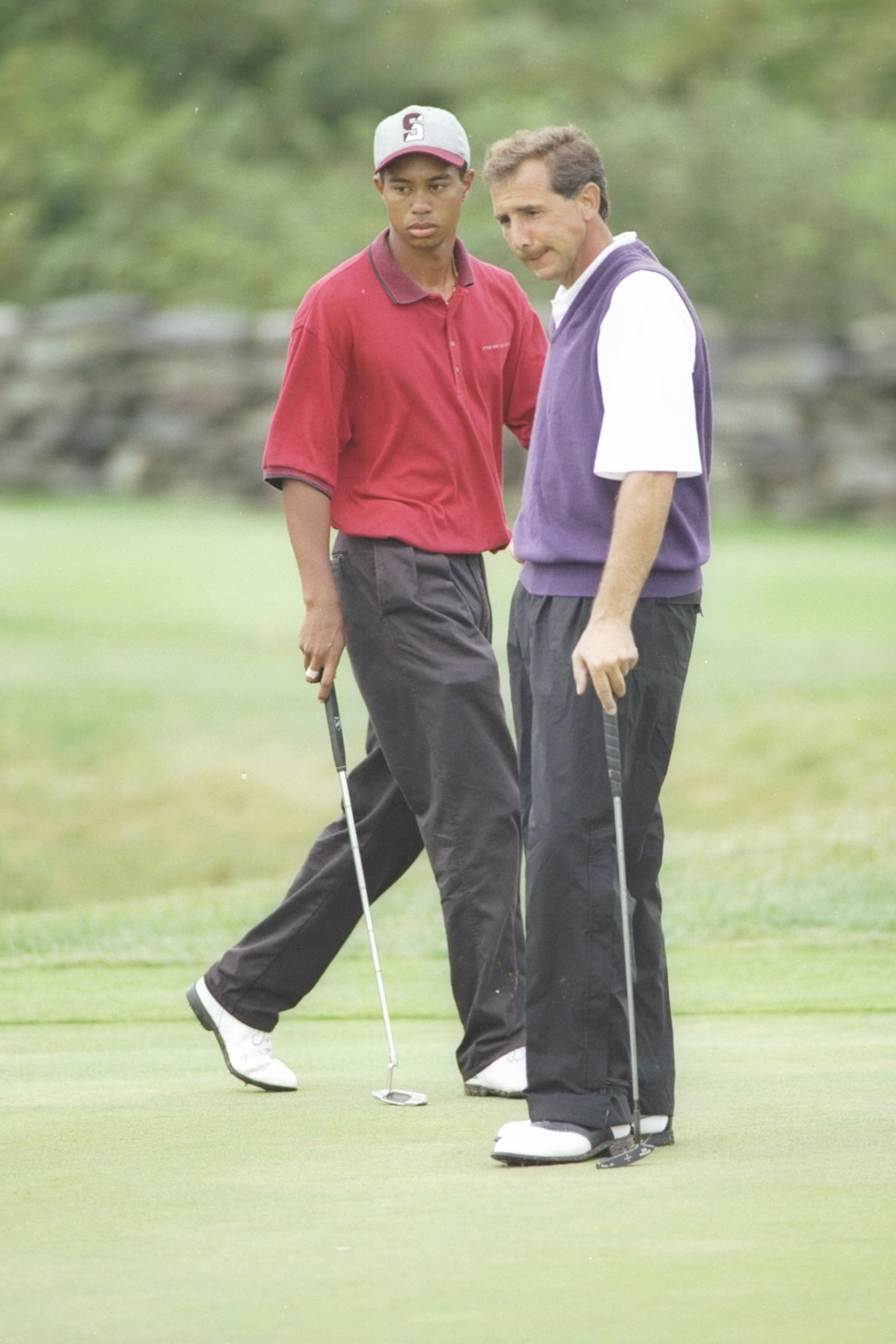 We don't want to suggest that Tiger Woods is getting old, but consider this: Four players Woods defeated in his historic U.S. Amateur runs won their first-round matches in the U.S. Senior Amateur at Oregon's Eugene Country Club on Monday.
Woods, 42, won a record three consecutive U.S. Amateurs, of course—in 1994 at the TPC Sawgrass, 1995 at Newport Country Club, and 1996 at Pumpkin Ridge.
The foursome of victims include Buddy Alexander and Tim Jackson, who lost to him '94, and Sean Knapp and Buddy Marucci, who lost to him in '95.
Woods was 4 down through eight holes and still 3 down through 12 holes in his memorable third-round match with Alexander, a past U.S. Amateur champion and the University of Florida men's golf coach at the time. Alexander, a crowd favorite in Florida, missed a three-foot par putt at 13, then bogeyed 14, 15, 16 and 17, too. Both double bogeyed the 18th hole, allowing Woods to win the match, 1 up.
In his quarterfinal match with Jackson, Woods won handily, 5 and 4.
The following year in Rhode Island, Woods defeated Knapp, 2 and 1, in the third round, after Knapp had defeated Woods' Stanford teammate, Notah Begay III, in the second round.
Then in the final, Marucci took Woods to the 36th hole where he conceded a two-foot birdie putt to Woods, giving him a 2-up victory.
On Monday, Alexander defeated Mike Booker on the 19th hole; Jackson was a 4-and-2 winner over Jay Blumenfeld; Knapp, the reigning U.S. Senior Amateur champion, defeated Tom Brandes, 2 and 1; and Marucci, the 2008 U.S. Senior Amateur champion, defeated Randy Haag on the 21st hole.