The Loop
Investigation finds that English police chief has. . . a bad temper on the golf course?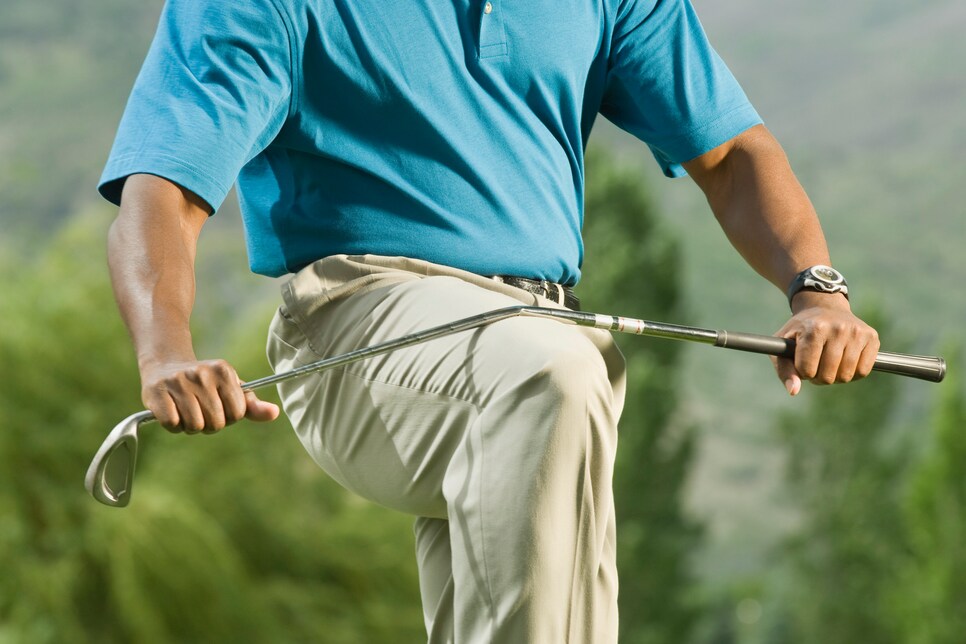 An internal investigation has cleared an English police chief of any wrongdoing in a possible cover up. However, it has exposed something else about the man. He has a bad temper on the golf course.
According to BBC News, Mike Veale was accused of hiding information in an abuse probe regarding former prime minister Sir Edward Heath. Veale, then Wiltishire chief constable, drew suspicion when his cell phone that had possible contacts related to the probe turned up smashed. The investigation ruled he had not deliberately broken the phone to conceal information, but found his story of how it happened to be false.
Veale, now the chief constable for Cleveland Police, claimed he'd broken his phone in a car park accident, but the truth revealed it had actually happened on the golf course. In a fit of rage.
"Out of character for me, I hit my golf club into my golf bag after a particularly poor shot and inadvertently damaged the mobile phone," Veale said in a statement.
OK. . . so why lie about that?
"It was to avoid more unnecessary media attention and to spare my own obvious embarrassment for damaging my phone in such a ridiculous way, and most importantly to ensure my colleagues were not aware of the pressure I was feeling at a time when I needed to be strong."
So much for avoiding more "unnecessary media attention." Exhibit A is this post.
In any event, hitting your golf bag with a club isn't a crime, but as Veale proved, it's usually not worth it. Try to stay calmer out on the golf course, Mike. Maybe listen to our recent podcast on meditation? You're welcome.