News
Interesting timing: A former nuclear ballistic missile operator is playing in PGA Tour's CareerBuilder Challenge this week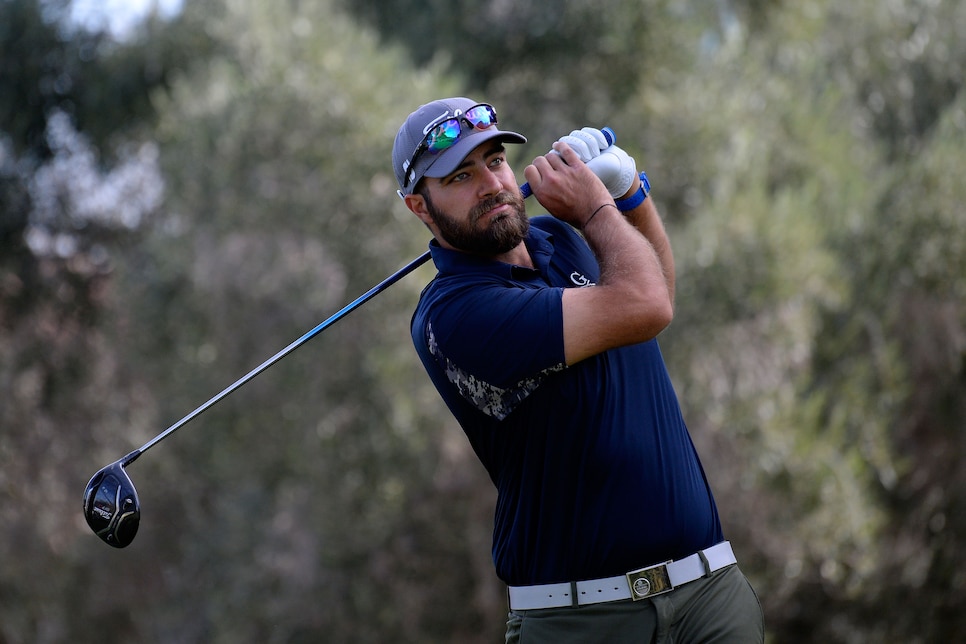 Robert Laberge/Getty Images
So it seems a reasonable time to note that Tom Whitney, who knows more than most about ballistic missiles (those with nuclear warheads in particular), has received a sponsor's exemption into the CareerBuilder Challenge in La Quinta, Calif., this week.
Whitney is an Air Force Academy graduate who, as previously reported here, "served four years as a Nuclear Intercontinental Ballistic Missile Operator at F.E. Warren AFB in Cheyenne, WY," according to his website. The job "placed him in command and control [of] our nation's nuclear weapons, where he was in charge of coordinating routine and emergency maintenance, exercises, tests, inspections and, ultimately, launching the ICBMs under direction of the President."
"I was one of a two-man crew that sits in a harden bunker underground hooked up to our nuclear missiles," Whitney said. "Our job would be to launch the missiles if we received the codes. The codes never came. Our day-to-day duties were routine maintenance, just day-to-day readiness."
Whitney, 28, played the Web.com Tour last year, though was unable to secure a PGA Tour card, earning only $49,856 in 15 starts. He made his PGA Tour debut via a sponsor's exemption in the Shriners Hospital for Children Open last October and missed the cut.