Equipment
Inside the bag of Europe's new all-time Ryder Cup points leader: Sergio Garcia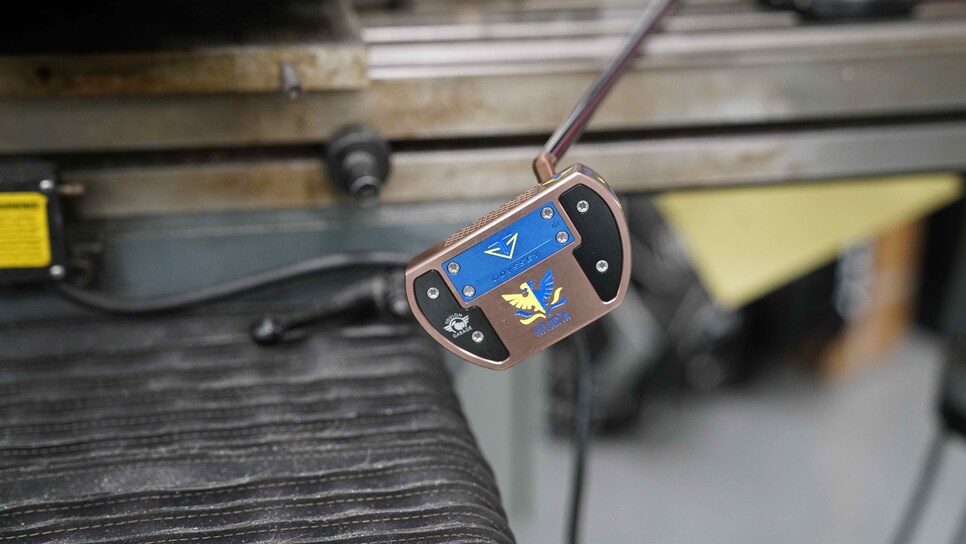 Prior to the Ryder Cup, some were questioning whether Sergio Garcia deserved a captain's pick. By the conclusion of play, not only had Garcia validated the choice with a 3-1 record, but became Europe's all-time leader in Ryder Cup points.
"It means a lot, but at the end of the day, it's about the team and I'm happy that I was able to help with some points," said Garcia. "It's something that I never thought I would have the possibility of doing, and now that it's happened, I'm just so happy."
Though Garcia is fond of his Callaway Rogue Sub Zero driver: ("I love the ball flight. I can hit it both ways, left to right, or right to left."), he had a new Ryder Cup themed Odyssey Toulon Atlanta putter.
Garcia's new gamer featured European-themed yellow, blue and white paintfills on the bottom, back, and sides of the putter head. The side of the putter was designed with 10 stars to signify the number of Ryder Cups Garcia has participated in as a player and vice captain. Garcia's Atlanta—a mid-sized mallet fully milled with a multi-material aluminum sole plate and short-slant hosel—is 33.875 inches in length with 2.5 degrees loft and a SuperStroke Ultra Slim 1.0 grip. The Spaniard previously had used an Atlanta model to win on the European Tour before switching to an Odyssey Toulon Azalea (named after his daughter), before going back to the Atlanta later this season.
Here's all the clubs Sergio Garcia had in the bag at the Ryder Cup:
Putter: Odyssey Toulon Atlanta (pictured)