The Loop
Gone is the excuse, "Sorry for the delay in getting back to you, I was on a plane."
The news today is not that my luggage and sticks are in the belly of a big bird and I'm going from one coast to another--travel is my bag.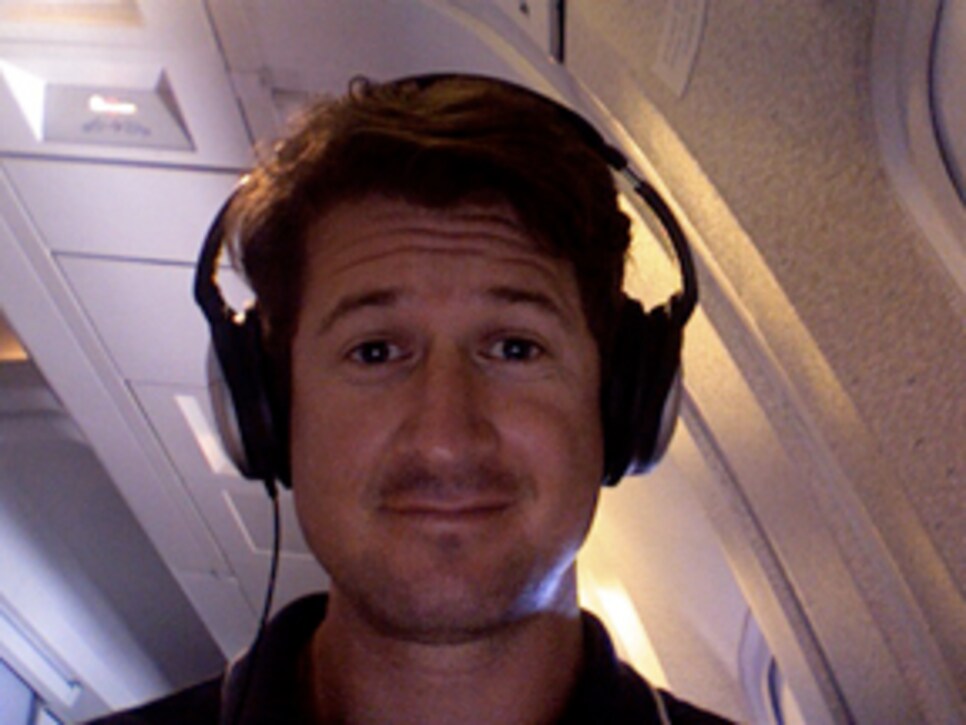 The news is the fact that I'm posting this blog while my tray-table is down, my seat is as far back as the hinges will hold, my cup of coffee is sharing very limited space with my laptop as I skip across the country at a cruising altitude of 33,000 feet. I didn't get the upgrade but I finagled some more legroom by way of an exit row (a poor man's upgrade).
August 3,2008 - AA flight 3 (JFK to LA), I became a member of gogoinflight.com. I created a user name, password, punched in my credit card info and for $12 and change, I'm on-line.
The World Wide Web is now available as an in-flight service.__
It's bad news for newsstand sales of newspapers, books and magazines. As for following sports, draft prep for my fantasy football league, updating my music library on iTunes, access to e-mail and getting some work done--it's all good news.
I recommend a power cord to your computer that plugs into the outlet under your seat (I find them on American Airlines more than the other carriers I fly).
Pardon me while I click over to CBSSportsline to finalize the answer key to my draft day. With the ninth pick of a 12 man league I'm looking at Romo or Brees to lead me to my third title in the 19th year of the Ginella Brothers FFL. (Keep that tidbit of info between us.)
Safe, and much more efficient, travels.