Courses
Indian Wells Feels The Pinch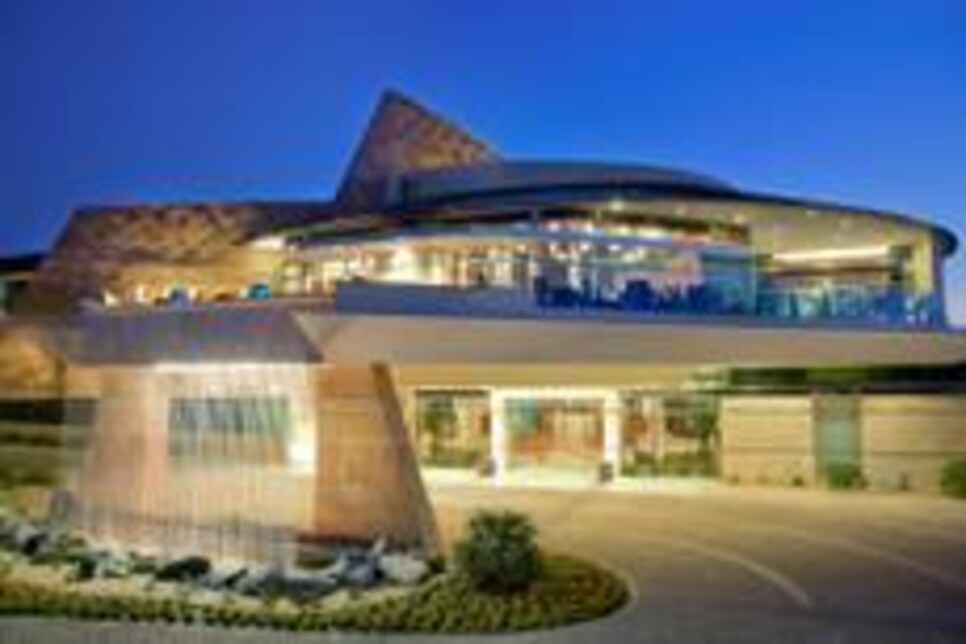 Facing a budget crunch, Indian Wells, Calif., has to lay off 16 employees, reports the Desert Sun. Fourteen of these jobs are maintenance positions at the city-owned Indian Wells Golf Resort. General manager Jeff Lessig blames a "declining number of golfers" for the cuts.
Meanwhile, Indian Wells just opened a new, 53,000-square-foot clubhouse -- a Jetson-esque structure that overlooks its two golf courses. I got a tour of the place as they were putting the finishing touches on it last year. Though it won't suit everyone's tastes (particularly those who consider themselves traditionalists), it is dazzling. Lessig is quoted as saying the new restaurant and bar are exceeding revenue projections and are averaging 13,000 customers a month.
Now if only they could get more of those people out on their golf courses....