Stats
This incredible Lydia Ko stat shows just how much of a phenom she was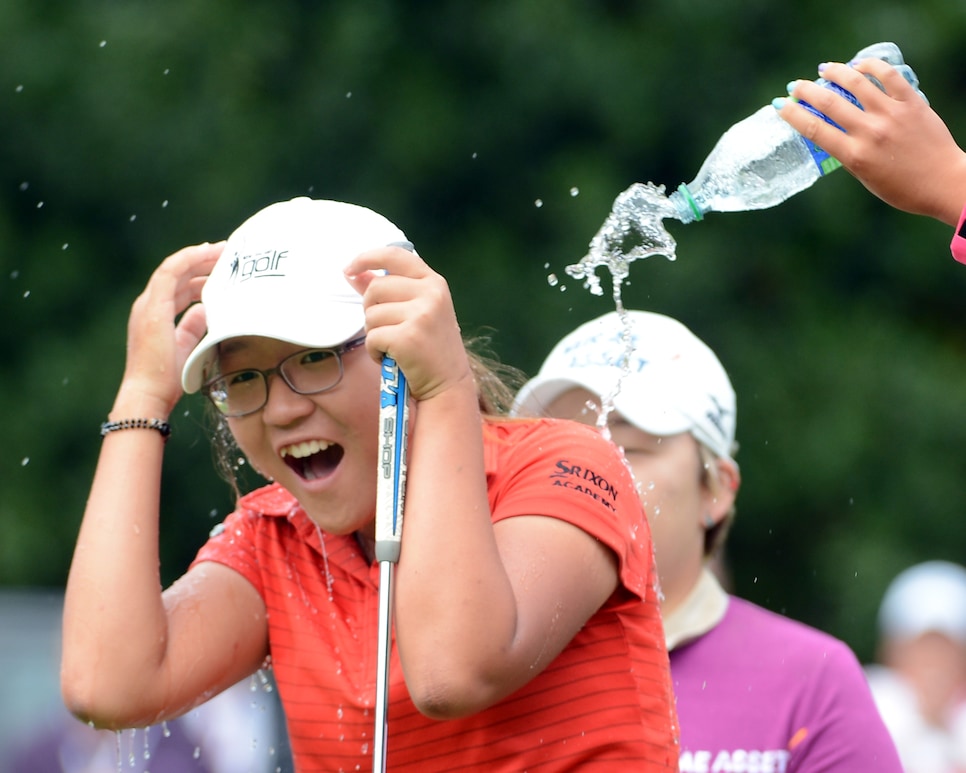 Lydia Ko after winning her first LPGA Tour title in 2012 at age 15.
Harry How
Lydia Ko won her 16th LPGA Tour title on Sunday before her 24th birthday. That in itself, obviously, is an amazing statistical achievement. But it's even more incredible when you factor in that Ko has racked up that many trophies despite her career including a three-year winless drought.
In other words, Lydia Ko was even more of a phenom than you might have realized.
As a reminder, Ko won her first LPGA title when she was 15 and still an amateur. That's a record. She became the top-ranked female golfer in the world when she was 17. That's a record. And she became a major champ at 18. That's also a record.
So yeah, she was an absolute winning machine as a teen. But perhaps nothing sums up her early success better than this stat from 15th Club's Justin Ray:
Not only is Ko the greatest teen in the history of women's (and probably men's) golf, she's better than the rest combined. Just remarkable.
Now, after a few lean years, she's back on track with that seven-shot victory at the LOTTE Championship. If you include her final-round 62 at the ANA Inspiration, Ko is an absurd 38 under par in her last five rounds.
And that's a recipe for winning at any age.