Celebration
Lydia Ko's golf game is stellar again, but her hula dance game needs work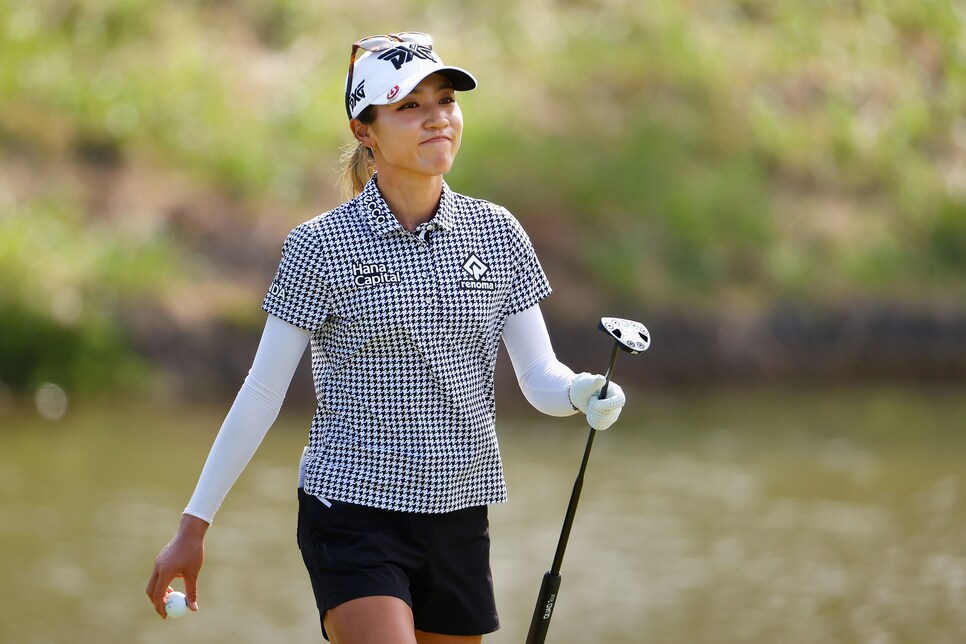 Saturday's win was the 16th of Ko's LPGA career but the first in 1,084 days, a nearly three-year winless drought that had many wondering if the prodigy who had won 12 LPGA titles before age 19 might have flamed out. Well, in her last 100 holes, she's made just one bogey. Looks like we have an answer to whether she's capable of winning again.
OK, so her game is no longer rusty. But her victory celebration … well hopefully that will get back up to speed, too. Ko stood on the 18th green Saturday at Kapolei Golf Club and joined in a hula dance to commemorate her victory. And remember, it's been 1,083 days since her last win.
An "A" for effort, no doubt, but let's just say it wasn't a runaway win in the hula dance department.