lpga tour
With Olympics on her mind, Inbee Park takes her 21st LPGA title in Kia Classic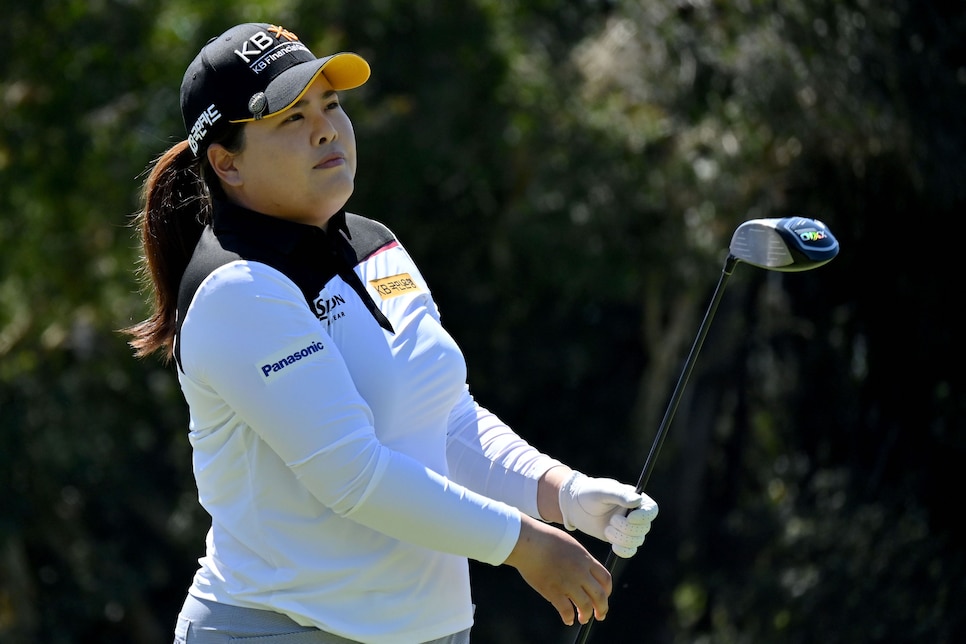 Inbee Park tees off the second hole during the final round of the Kia Classic.
Donald Miralle
CARLSBAD, Calif.—With 21 wins on the LPGA Tour, the latest coming on Sunday in the Kia Classic, Inbee Park can play in just about any women's golf tournament in the world if she wants to. Except for one.
Even as the reigning gold medalist from the 2016 Olympics in Brazil, Park couldn't count on being in Japan, either in 2020, when the Games were originally scheduled, or when they were postponed until this year because of the coronavirus pandemic.
In fact, when COVID-19 hit last March and would eventually wipe out a number of events on the LPGA schedule in 2020, Park found herself outside of the bubble in qualifying for the Olympics, and she was running out of time to catch up. There were four South Korean compatriots ahead of Park in the Rolex World Rankings, and the max from any one country is four.
Some golfers, like Dustin Johnson, find the Olympics too much of a hassle or a scheduling burden. Not Park, who's never experienced anything like standing on the podium and hearing her national anthem.
"If there was no Olympics, I don't know," Park said of whether she might still be competing. "I'm asking the same question."
Always surrounded by talk of retirement because of the extensive time she takes off and a trophy case that seems to hardly need any more hardware, Park saw a repeat appearance in the Olympics as her biggest challenge. Great thing for her, bad for her competitive peers.
Just before COVID-19 shut down the world, Park captured the Australian Women's Open in February 2020, and after she returned to the LPGA in October, Park posted six top-10s, including a pair of runners-up.
That run vaulted her to fourth in the World Rankings, and her standing will only grew stronger with her victory Sunday in the Kia Classic at Aviara Golf Club. Competing for the first time since taking three months off, Park went wire-to-wire for the first time in her career, She closed with a two-under-par 70 to record a 14-under total and win by five shots over Lexi Thompson (69) and Amy Olson (68).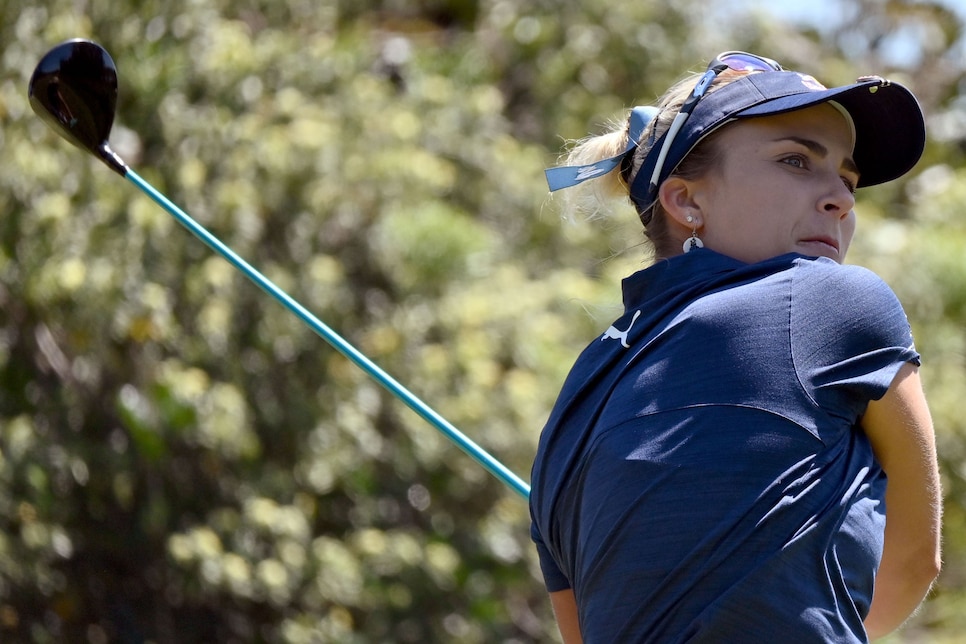 Lexi Thompson tees off the first hole during the final round of the Kia Classic.
Donald Miralle
Motivation, Park said, "could be anything. It could be just like this week. The Kia Classic, I came close to winning, but I didn't win. So I want to win this week."
Three times Park had finished second in the Kia, including twice at Aviara, where the event has been played since 2013. She never gave this one a real chance to slip away, starting on Thursday with a 66 in cool, wet and windy conditions, and smoothly moving to Sunday, where she forged a seven-shot lead at one point. Park suffered only two bogeys in the tournament's first 65 holes, and though she wobbled slightly with two bogeys on the back nine on Sunday, she answered that by draining a 40-foot eagle putt after driving the green on the par-4 16th.
Park, of course, looked like her pulse never quickened.
"Everybody asks me like, 'Do you still get nervous?' Yes, of course," Park said with a smile. " 'You look so the comfortable. Are you comfortable?' I'm like, no!"
Olson, the 2020 U.S. Women's Open runner-up who was playing in her second event of the season, had the best round among the pursuers with a 68 on Sunday, but joked that she never considered that Park would falter.
"Yeah, I did not really think much about Inbee," Olson said. "She was kind of doing her own thing and playing her own golf course. She obviously played phenomenal this week."
The 32-year-old Park continues to make her mark in the LPGA record books. With her 21st win, she passed Laura Davies and current player Cristie Kerr on the all-time victory list, moving into a tie with the late Marilyn Smith, one of the original founders of the LPGA. By earning $270,000, the LPGA Hall of Famer became only the fourth player on the tour to surpass $17 million in career earnings.
One thing that Park says does not motivate her: catching her idol Se Ri Pak's LPGA total of 25 wins, the most by a South Korean.
"To beat someone's record. I'm never playing golf for that reason," Park said.
Chasing her own achievements is motivation enough.