In Your Opinion: You want a lesson with Butch Harmon
Getting almost 60 percent of the vote in a field split five-ways is something most politicians could only dream of -- bravo, Butch.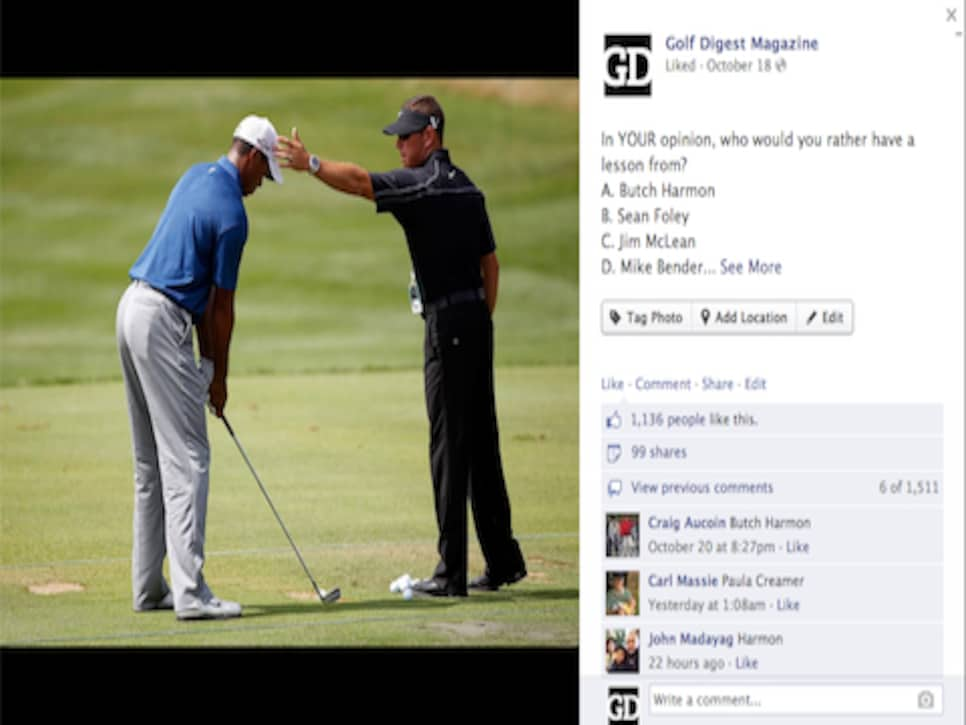 In our next Facebook post, we ask about your favorite outfit from the 2013 season. Tell us your opinion!