The Loop
Immelman emerges from trying few years to get another major shot
KIAWAH ISLAND, S.C. -- In the pre-tournament conversation dominated by the difficult Ocean Course and the players most likely to challenge for the title in the 94th PGA Championship, fading lights like Trevor Immelman were no more than an after-thought. Fifty-four holes later, the 2008 Masters champion has thrust himself firmly into the discussion.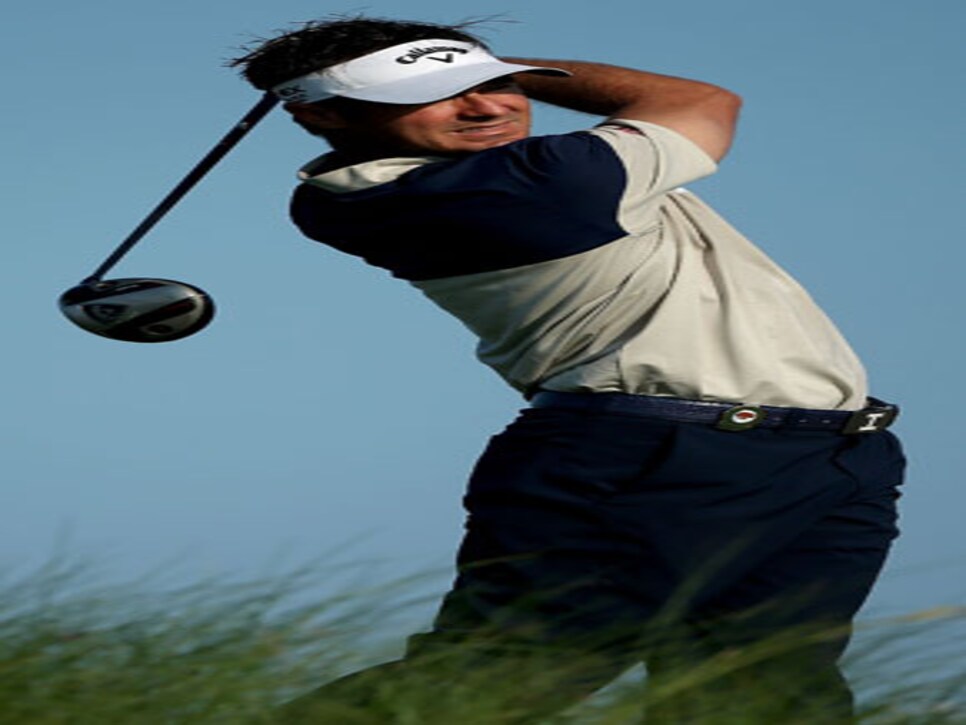 Immelman shot a two-under 70 in the rain-delayed third round to earn a spot in the penultimate group alongside Adam Scott and Steve Stricker. If not for a missed par putt on the 18th Sunday morning, he would have been in the final pairing with leader Rory McIlroy (7 under) and Carl Pettersson (4 under).
"I actually just misread that putt,'' Immelman said. "I hit it exactly where I wanted. I was expecting it to just fall left and it went the other way. So, not ideal but all in all I came back and played pretty solid this morning.''
Solid is a word that has been missing from Immelman's vocabulary in recent years, mainly because of a stubborn wrist injury that affected both his play and mental outlook.
"There were times when I wondered if I'd ever get back to playing the way I like to play,'' admits the 31-year-old.
The dark cloud over Immelman's career began building the year after his three-stroke victory over Tiger Woods that made him only the second South African to win the coveted green jacket (Gary Player was the first). Because of the wrist injury, he played in only 13 events in '09. Although he played in six more tournaments in 2010, he finished 163rd on the money list. Last year, however, both his wrist and game began showing signs of being fully mended as he improved to 81st in earnings.
"To be honest with you, the last year the wrist has been a non-factor,'' said Immelman, "and my health is the best it's been. Like I've said during the week, I've been working my butt off trying to get back in this situation. So, it's nice to be here.''
Immelman, who still uses older brother Mark as a compass for his swing, made his reputation on consistent ball-striking and a better-than-average short game. Both have served him well this week.
"I came here this week with some fresh ideas and my confidence started growing,'' said Immelman, ranked 156th in the world. "I started hitting shots that I was familiar with. More importantly, I was familiar with the misses I was hitting. And I was kind of understanding why they (the misses) were happening. And my short game has been real good. I've made some putts and I've chipped in a couple of times.''
He believes continued good form and the experience of being in a major championship cauldron on Sunday afternoon just might make him the main topic of conversation come dinnertime. Sorry, I mean, suppertime.
"At the end of the day I look forward to these,'' he said. "I've won one of these before, so I can go out there and have a go and see what happens. I've got that in my back pocket. I know what it's going to feel like. I know what it takes. And, if things go my way, you never know what happens.''