Courses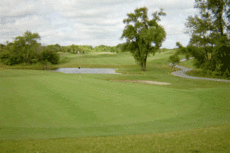 Here's one I hadn't heard before: A club in Indiana apparently has fallen behind on its city tax payments and is now being threatened with the loss of its liquor license -- a move that would essentially be a death knell for the club.
Paul Switzer, owner of the White Hawk Country Club, yesterday held a meeting of neighborhood residents to tell them about the problem, the Post-Tribune reports. A resident who attended the closed-door meeting said the club owes $383,000 to the city of Crown Point. If it doesn't cough up the cash by the end of June, it will lose its liquor license.
According to the Post-Tribune, Switzer asked residents to pay 48 cents a square foot to help meet the tax bill, a move that would amount to "several thousand dollars" in some cases.
Switzer bought the course in 2006 and said it is currently losing money at the rate of $600 a day, the paper says.