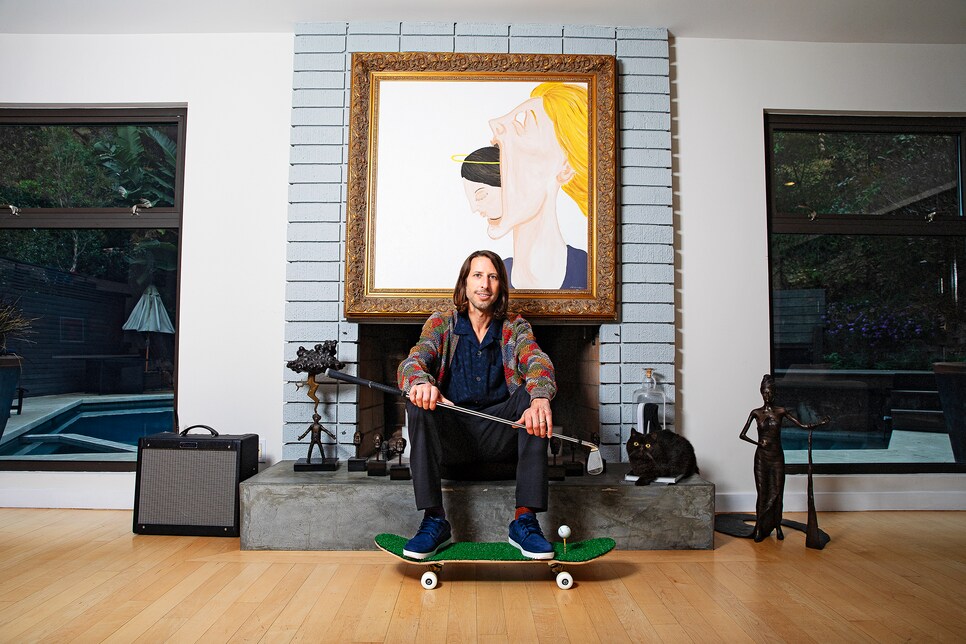 Don't tell Stefan Janoski golf is a safe sport. He once saw a golfer ricochet his tee shot off a tree. It came straight back, smacked the guy in the head and knocked him down.
Even still, Janoski concedes golf is much less dangerous than the sport that made him famous. The 39-year-old Californian is a skateboarding legend, renowned for leaping over obstacles, gliding along handrails and spinning his board 360 degrees in the air with a casual flip of his toe.
He and his skater buddies—guys like Arto Saari and Brandon Biebel—will often tee it up together. "Golf is actually a lot like skateboarding," Janoski says. "You go with your friends, but it's still a solitary thing. You're dependent totally on yourself."
Janoski and his friends don't worry a lot about their scores. "I like the scenery, the camaraderie . . . I like the loitering," Janoski says with a laugh. "And I like the outfits. It's not easy to just waltz onto the golf course. They're going to check you out first, to make sure you're dressed right."
Janoski's success as a skateboarder led Nike to sign him to a contract a little more than a decade ago. His Nike SB Janoski is the company's best-selling skateboard shoe and is considered an "icon" among its signature lines, says Nike senior creative director James Arizumi, who designed the shoe in collaboration with Janoski.
Now Nike is coming out with a golf version of the Janoski shoe. (He's wearing them in this photo.) Retailing for $95 to $150, they'll be available July 1.
Is Janoski concerned skateboarders will think he's less cool now that he has been outed as a golfer? Not at all, Janoski says with confidence. "They'll either say, 'That's cool' or not care at all. The thing about skateboarders is, they're often really complex individuals with a lot of different interests. And a lot of us happen to like golf."