The Masters
Former Masters champ coming out of retirement for 2021 Masters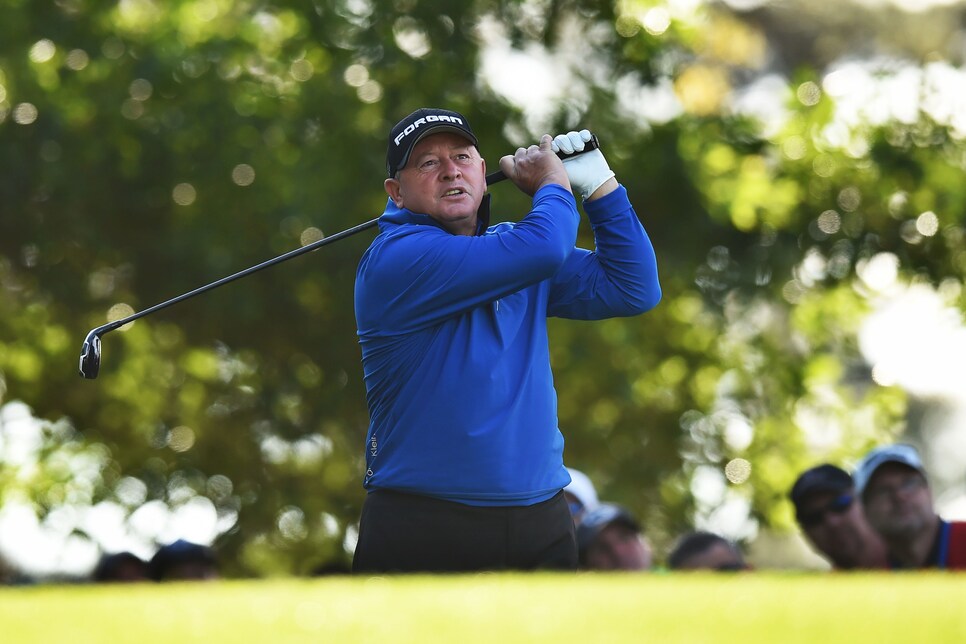 It is said you can't quit love, which perhaps explains why Ian Woosnam, in spite of past proclamations, is making a return to Augusta National.
Woosnam, who became the first (and, to this point, only) Welshman to win the green jacket with his triumph at the 1991 Masters, has said that he was done competing in the tournament on two different occasions. The first was following the 2016 event, as Woosnam—who has battled ankylosing spondylitis, a condition that affects the spine—claimed his body could no longer handle the rigors of the course.
"It's just getting really tough," said Woosnam at the time. "That's my last go. I am not fit enough to play with my bad back. Every time I play this course it just seizes on me, and I can't swing the club properly. I am in pain all the way round, so it's time to say 'bye bye' really."
But Woosnam was talked into returning by his wife, playing in the 2017, 2018 and 2019 tournaments. However, Woosnam again called it quits after a disappointing performance in 2019. It was his 11th straight missed cut at the Masters, making the weekend just twice this century (2000, 2008).
"I think this is going to be my last time playing here," said Woosnam in 2019. "I'm just in too much pain. And it happens every time I get here. It must be the hills because I've been playing and hitting a lot of balls recently with no ill-effects. But as soon as I get on this course my back bothers me."
Woosnam didn't play in the 2020 tournament, seemingly signaling the eight-time Ryder Cupper was done as a competitor. Yet on Tuesday night Woosnam reversed course, saying he's going to give the Masters another go.
"Got my invitation to play the 2021 Masters, I'm going for it again after saying I wouldn't play again," Woosnam said on social media, "but with the back operation which has gone really well, I'm going to playing again can't wait."
Woosnam, who will be 63 at this year's Masters, will be among the field's oldest players, likely joining Bernhard Langer (who made the cut last year at 63), Larry Mize, Sandy Lyle and Fred Couples as sexagenarian competitors. Woosnam is a former World No. 1 and has 29 career wins on the European Tour, which ranks sixth all-time on the Old World circuit. He was inducted into the World Golf Hall of Fame in 2017.