Ian Woosnam quietly calls it quits in the Masters 25 years after win
AUGUSTA, Ga. -- Exactly a quarter of a century after he made a seven-foot par putt on the 72nd green to win the 1991 Masters, Ian Woosnam has had enough. Speaking after adding a second round 81 to his opening 82, the former World No. 1 announced his intention to retire from competitive play at Augusta National.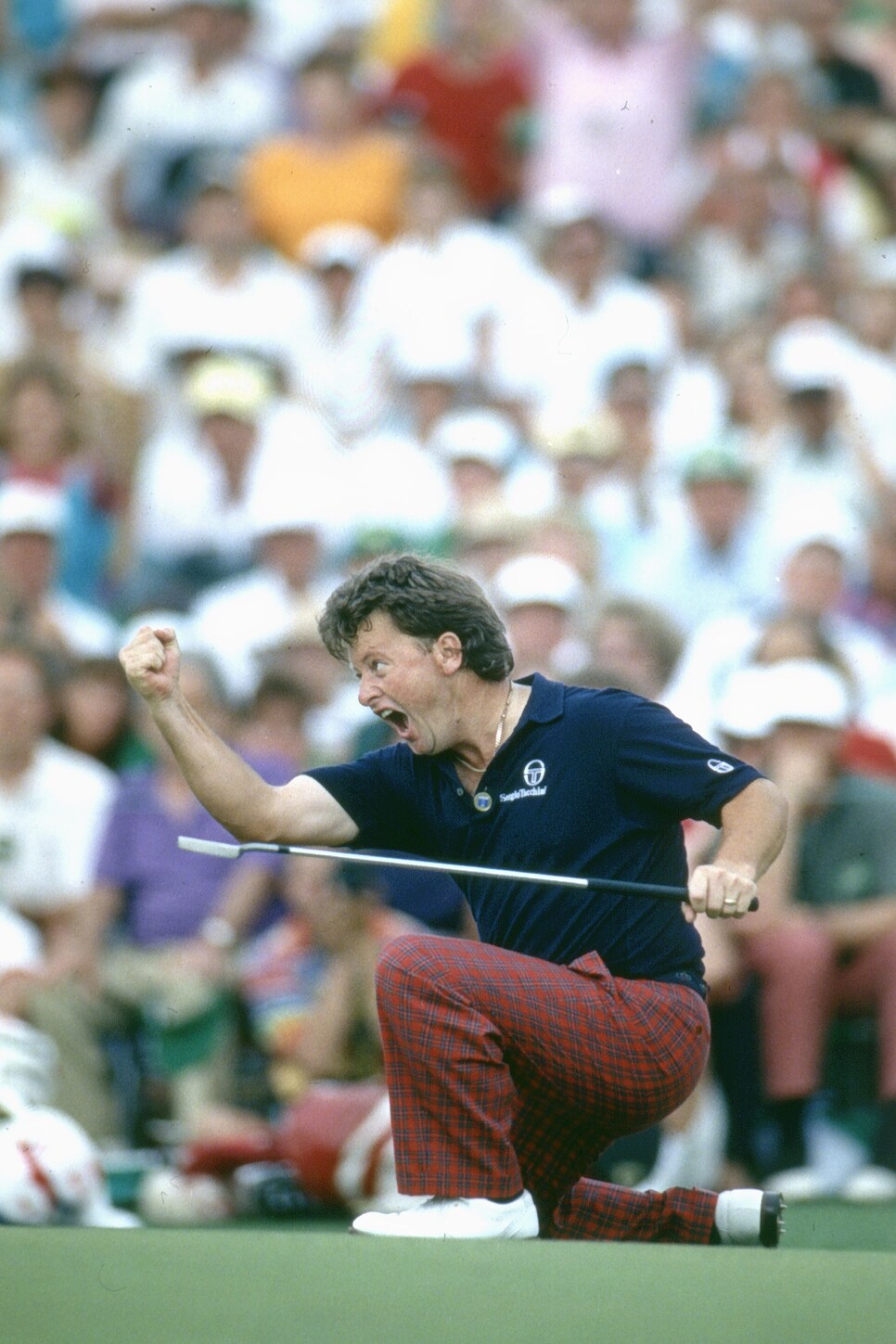 "It's just getting really tough," said the 58-year old Welshman. "That's my last go. I am not fit enough to play with my bad back. Every time I play this course it just seizes on me, and I can't swing the club properly. I am in pain all the way round, so it's time to say 'bye bye' really."
Woosnam suffers from Ankylosing Spondylitis, a inflammatory disease that causes the vertebrae in the spine to lock together.
"There's not much they (the doctors) can do," he sighed. "I can't play with all the slopes here. I was swinging it beautiful before I came here. I am always taking painkillers just to play golf but it's just too tough here for me.
"I said in the past that if started shooting in the 80s I would call it a day. I am in just in pain all the way round and you can't expect to play well. It's time for me to sit back and watch. I'll still keep coming to the tournament, obviously. It's a shame to finish off playing like that but you can only do your best."
Speaking of which, Woosnam at the top of his game was a sight to behold. Standing only 5 feet 4 1/2 nches tall -- "don't forget the half inch" -- he was one of the longest hitters in golf, a fact he confirmed by the way he played that final hole back in 1991. Wielding a persimmon-headed driver, Woosnam smashed his drive over the left-hand bunker and had only 147 yards left to the flag.
"I knew what my strategy was going to be," he said. "I was going to rip it as hard as I could up the left with my driver. Although I was aiming down the middle, with the wind off the right I knew the ball would likely move to the left. So I wanted to take the bunkers out of play. OK, I was trying to hit a straighter shot. But I knew if I pulled it the ball would fly the trap. Once it did that it could only kick to the left into an open area. I had practiced that shot earlier in the week. I knew exactly what I was doing."
Fittingly, 'wee Woosie" signed off with a par this year too. But it was one achieved in quite a different fashion.
"Making par on 18 was a great way to finish," he said with a smile. "I have to hit it down the left side of the fairway to have a shot at the green. I was trying to keep it tight to the left but the ball caught a tree and instead of bouncing right it bounced left. I had to hit a rescue club to get it up there but I suppose it was a pretty exciting way to finish in some ways."
You are using an unsupported version of Internet Explorer. Please upgrade to Internet Explorer 11 or use a different web browser.