News
Ian Poulter responds after Scottish Open marshal calls him an "arsehole" and accuses him of verbal abuse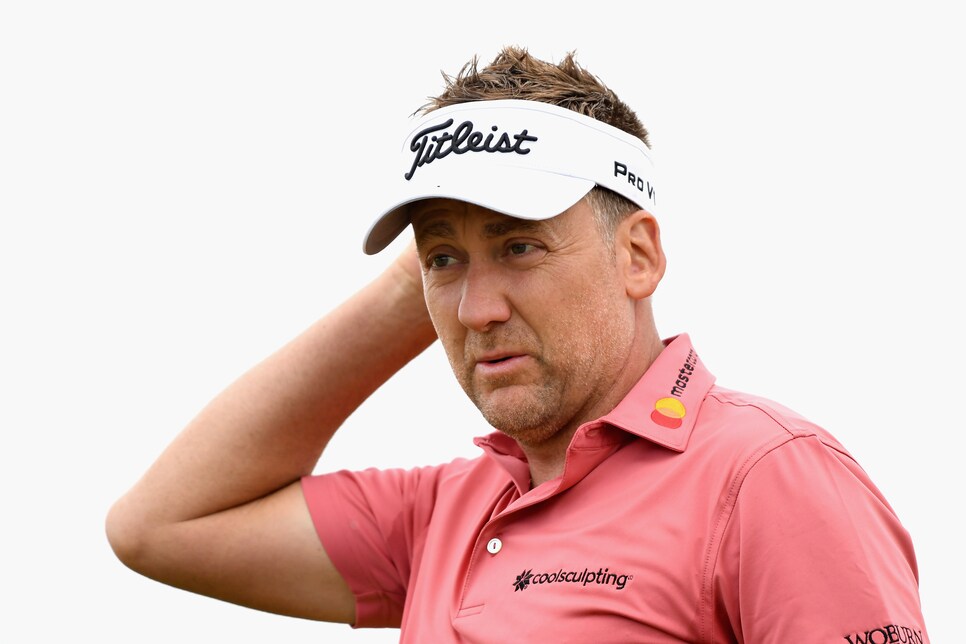 A Gullane man named Quintin Jardine, who volunteered at this week's European Tour event, penned a post on his personal blog panning Poulter's behavior and sharing a letter he wrote to the tournament director. Titled "Ian Poulter is an arsehole," Jardine claims the tour pro verbally "abused" and displayed "aggression" at him after he informed Poulter his tee shot on the first hole had disappeared into a bush.
Jardine also says Poulter was upset that Jardine didn't walk into the bush because if he stepped on the ball as a marshal, Poulter would be entitled to a free drop. Whereas if Poulter stepped on his ball, he'd be penalized. Here's how Jardine ended his letter:
My first inclination was to do no more that slaughter Mr Poulter on my blog and Facebook page, but now I feel that I have a duty on behalf of all the other volunteers to bring the incident to the Tour's attention," Jardine wrote. "I'm not asking for him to be fined, because I don't see the point of that. However I would like him to be reminded that even though most of the world knows you're an arsehole, there's no need to go proving it to the rest. I will take his apology as read, but if he wants to make it in person, I'm not hard to find in Gullane.
Poulter responded on social media denying any verbal abuse and saying any foul language was directed at himself. In regards to the marshal potentially stepping on his ball, Poulter wrote, "I replied 'if you stand on it I can replace it without penalty but if I stand on it I will get penalized.'" Here's Poulter's full statement.
Poulter wound up finding his ball and getting it back to the fairway on his second shot. He finished the event tied for 30th place, 11 shots behind winner Brandon Stone.
UPDATE: Jardine has deleted his original post and written another entry titled "Poulter." Here's what Jardine wrote:
Seems that Mr Poulter has disputed my account of our exchange yesterday. Now I'm having email abuse from pond life and bottom feeders. I don't need that.
The only way I can get rid of it is by deleting the original post. In retrospect I should probably have kept the dispute private, but it's out of the box now, and I must rely on the Tour to make a judgement.
Mr Poulter has gone public to his two million Twitter followers with his version of events. All I can say is that I stand by mine and at no time did I ever utter the words 'OK thanks.' What I did say was 'Vive Les Belges.' Now I wish I'd said 'Come on you Spurs,' as that really would have pushed his buttons.
I still hope to hear from him, but I don't expect to. That won't bother me, not a bit.