News
Ian Poulter goes off on fans' cell phones: "It's really f------ annoying"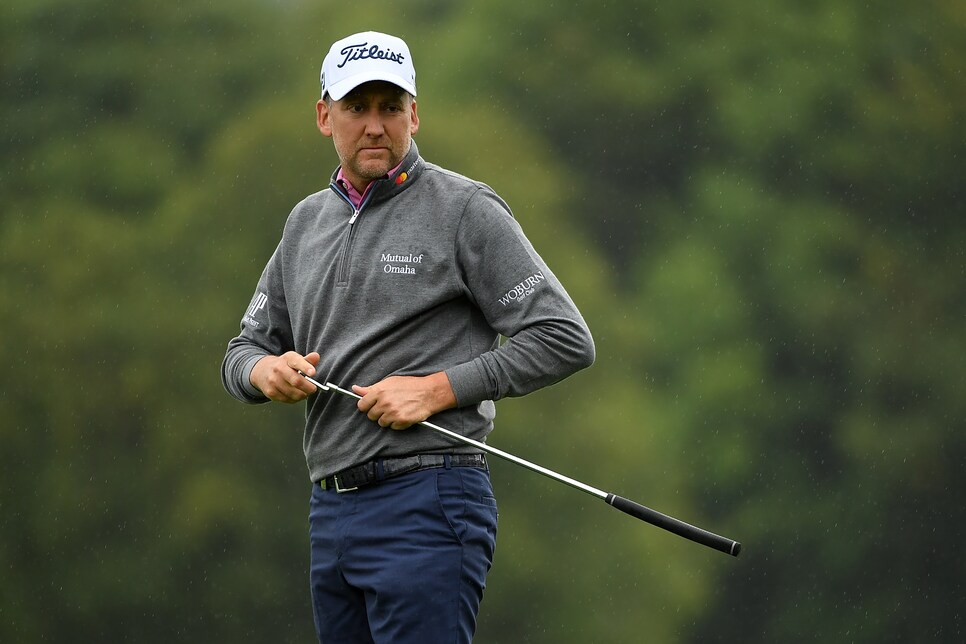 Ian Poulter has never shied from voicing his opinions. On Saturday at the British Masters, the Englishman teed off on golf's new cell phone policy.
In the third round at Close House, the 41-year-old put his tee shot in the water on the par-3 fifth. As his ball was in the air, Poulter, on camera, turned to the gallery and asked, "Guys, can you put that phone on silent, please?" After the round, Poulter was less civil.
"Seriously, what are we doing?" Poulter said to reporters. "We've allowed them all to take pictures and videos and we tell them to put them on silent and it doesn't work, does it?
"You get distracted on the wrong hole at the wrong time and it's extremely penal and it's really f------ annoying."
Both the European and PGA Tours implemented new cell phone policies in August. Following a rough start at the Northern Trust, the American circuit has adjusted well to the new guidelines.
Poulter is not in favor of rolling the strategy back, but insists fans need to do better in terms of respect to the action.
"They don't realize they distract us as much as they do," Poulter said. "Ninety-nine percent of them are on silent and unfortunately there's a couple which are not. You're not expecting it because you think they've got it on silent.
"I'm angry and am going to continue to be angry until I wake up tomorrow morning. Throwing shots away for no reason is really annoying."
Poulter is one shot behind leader Robert Karlsson heading into Sunday.
UPDATE: Poulter addressed his comments in a tweet he shared on Saturday evening: