Talk birdie to me
Husband of the year surprises wife with gorgeous engraved Scotty Cameron putter, love is alive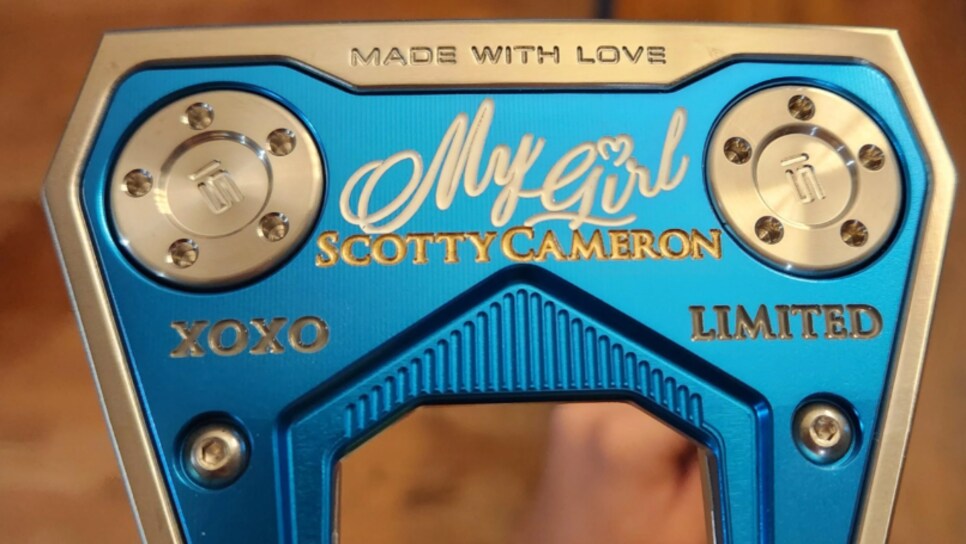 As the temperatures drop and the winter months rapidly approach, a golf lull is unfortunately almost here. At least if you live up north. That doesn't mean you can't begin to prep for what's to come and use the holiday season to full effect, which is exactly what one incredibly smart husband did to showcase his love (and win some brownie points).
"My husband came home with quite a surprise for me this week…" reads the understatement of the century on r/golf. "Can't believe this beauty is mine! He was able to one through a fitter. Do I even game this!?!"
What we have here is a pristine blue Scotty Cameron putter customized with My Girl and XOXO. This is as clean as it gets. Here's another look just because.
The Reddit comments all have one underlying thought: Is this woman's husband single? Unfortunately, that doesn't seem to be the case. Especially now.
"It'd be an insult to not game it, right?" asks one commentor.
"That's what I'm thinking????," she answers. "I don't plan to ever sell it, so who cares right? This is the type of encouragement I was looking for lol"
Strong move to gift this beautiful putter before the December holidays, but it's this type of boldness that probably got this couple together.
We love love, but even more than that, we love Scotty Cameron putters.