News
Hunter Mahan recaptures PGA Tour card at Web Finals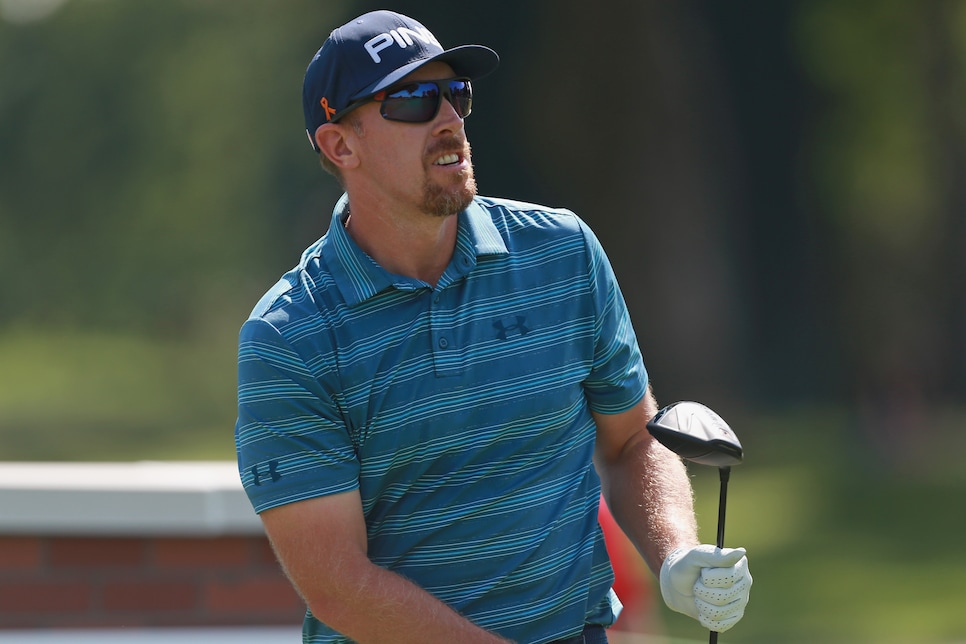 Hunter Mahan has lost his way inside the ropes the last few seasons. The former World No. 4 fell to a low as 859th after last year's U.S. Open and, following a failed attempt at the Web.com Tour Finals, lost his tour card for the first time in his career. He'll start his revival bid in earnest next season, with full exemption in tow.
Mahan, who made appearances on the tour this year thanks to past champion status, accumulated enough non-member points to earn a return to this year's Web Finals. The six-time tour winner made an auspicious showing at the Nationwide Children's Hospital Championship, the circuit's first postseason event, but it was his performance at the DAP Championship that is sending him back to the big leagues. Mahan bounced back from a so-so 71 start to turn in a 66, 65 and 67, rounds good enough to vault him to a runner-up finish at Canterbury Golf Club.
The T-2 bestowed $88,000, a sum that guarantees Mahan will receive one of the 25 cards dispersed through the tour's Finals.
Mahan, who's made seven Ryder and Presidents Cups appearances for the United States and $30 million in his career, has just one top-10 finish on the PGA Tour since 2015. Mahan asserted that fighting his swing back happened to coincide with starting a family, and admitted he was unable to adjust according on the course.
"We have a lot going on," Mahan said. "Mentally, you'd like to deal with one thing at a time. I think it overwhelmed me and I lost track of my swing a little bit. It feels like an avalanche, but it's just a snow flurry.
"I'm a father and a husband, and I have to be there first. It's hard to be there mentally in both places."
This past year, Mahan's family also dealt with the loss of his sister-in-law Katie Enloe, wife to SMU coach Jason Enloe, to leukemia.
However, Mahan had showed signs of life prior to the Web Finals, nearly winning the alternate event Barbasol Championship in July. With his tour card in hand, Mahan likely won't return to the world's top five. But he's only 36 years old, and proved this week he still has plenty of gas left in the tank.