The Loop
How'd Your Team Do, Twitter Edition: The Browns are still very much the Browns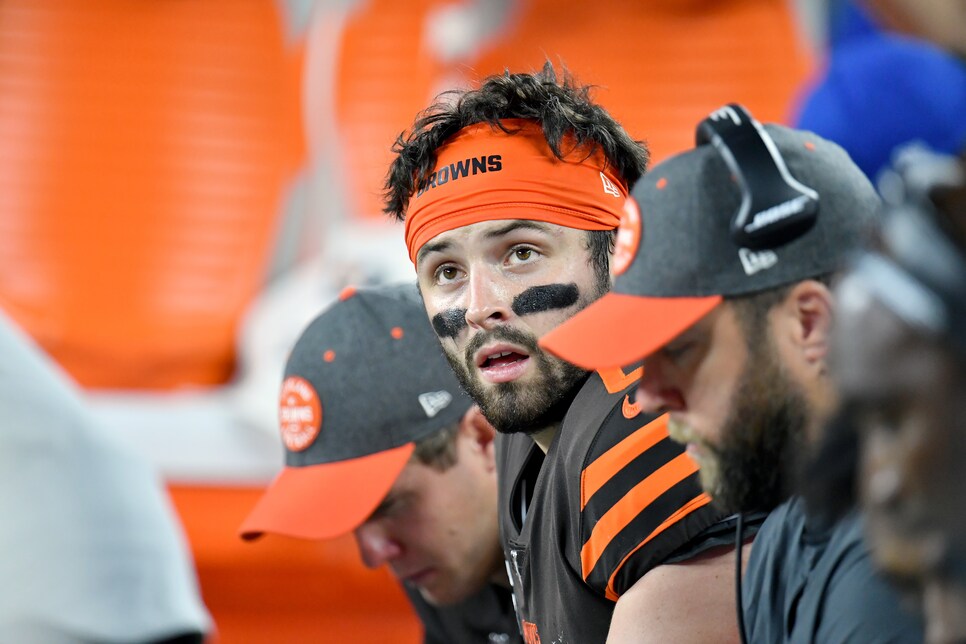 If Super Bowl trophies were handed out in the offseason, the Cleveland Browns had one locked up before the NFL preseason could even get underway. For once, they seemingly made a ton of good roster moves, a signal they were officially all in. Magazine covers, favorable headlines and longform pieces on the Browns being "back" soon followed. Baker Mayfield and Odell Beckham Jr. did a whole bunch of talking, which, as we know, always works out.
Just kidding! Not sure if you've noticed during your NFL-watching lives, but none of what was mentioned above means a damn thing once the ball is kicked Week 1. The Browns found this out the hard way, getting slapped around on their home field 43-13 by a Tennessee Titans team that has since lost two straight. They were able to bounce back against the New York Jets, though the Jets played their second and third-string quarterbacks that night and had trouble, um, moving the ball forward. Looking back, the 23-3 victory wasn't all that impressive.
The Browns had a chance to swing the narrative back in their favor on Sunday Night Football, when they welcomed in the defending NFC Champion L.A. Rams to FirstEnergy Stadium. A statement win in primetime is what they needed, but a statement loss is what they got. What was the statement, exactly? "We're still very much the Browns."
To be fair, this was a 13-13 game heading into the fourth quarter, but Mayfield had been running for his life all night. He was sacked three times, held to under 200 yards passing and completed 18 of 36 passes with one touchdown and an interception. "Feeling dangerous" he was not.
The low point came with 9 mins to go in the fourth quarter, when the Browns faced a 4th and 9 on the Rams 40-yard line trailing 17-13. Too long for a field goal, too short for a punt, though nine yards is a lot to gain. In hindsight, punt was the play. Pin the Rams back, rely on your defense and try to score on the next drive. But Kitchens got aggressive, keeping the offense on the field. After all these years of losing, why not just say F--- it and play to win.
Here's the problem: Kitchens called. . . wait for it . . . a DRAW:
Oh yes, that happened. At first, I thought maybe Kitchens didn't know what down it was, which would have been a fireable offense. But no, he really though this was the right call, which could also be a fireable offense. Twitter had plenty of fun at Freddie's expense:
After the game, which the Browns lost 20-13, Kitchens called the play "a bad call." No kidding!
Some more highlights from another fun night of Browns bashing, Twitter's favorite pastime:
If there is any positives for the Browns to take from Sunday, the entire AFC North losing is one of them. But the upcoming schedule is pretty brutal:

Oh boy. Would hate to see the preseason Super Bowl champs start 1-6.