The Loop
How'd Your Team Do, Twitter Edition: Miami Dolphins somehow improve to 2-2 with Jay Cutler at quarterback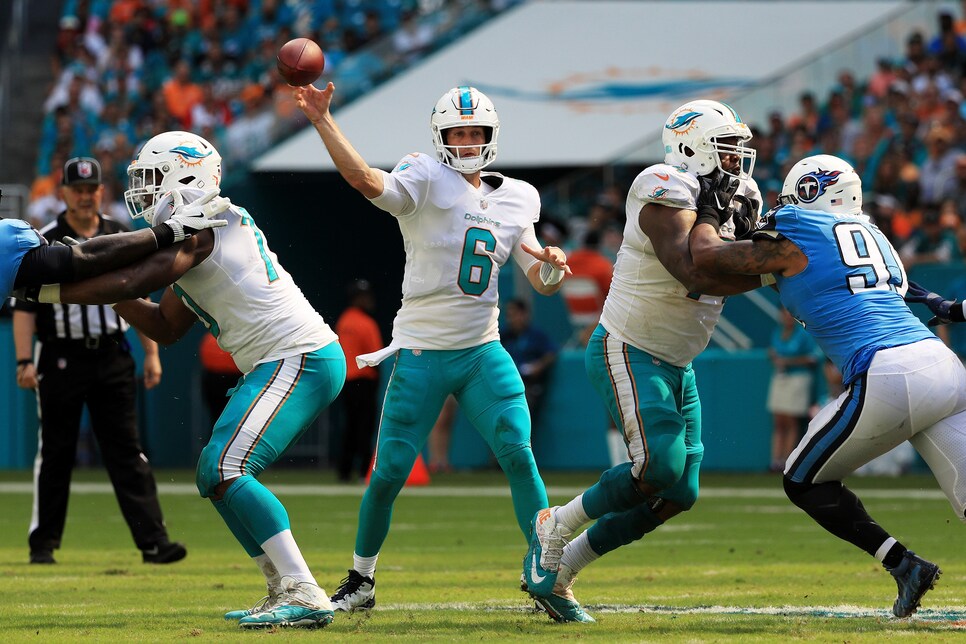 We've come to the end of week five in the NFL, a league that has officially reached twilight zone status. The New York Jets, Buffalo Bills and New England Patriots are tied for first in the AFC East, while the Jacksonville Jaguars sit alone atop the AFC South. Things are getting weird.
As for the games, it became clear early on Sunday afternoon that this was an "apple picking" weekend. Unfortunately, you told your wife or girlfriend you were watching football, got stuck with the 49ers vs. Colts and it was too late to turn back. Hope that Brian Hoyer-Jacoby Brissett matchup was worth sleeping on the couch tonight.
For the fifth installment of "How'd Your Team Do, Twitter Edition" we bring you an even worse quarterback matchup featuring the Miami Dolphins and Tennessee Titans. Let's dive in.
This didn't exactly come as a shock for the Titans, who lost Mariota in the midst of getting stomped on 57-14 by the Houston Texans a week ago. Enter Matt Cassel, who went 11-5 with the Patriots once, in perhaps Bill Belichick's finest coaching season of his career.
But the Dolphins would counter with Jay Cutler, who has led Miami to a 1-2 start, including 20-6 and 20-0 losses in the last two weeks.
To say nothing happened in the first half is the understatement of the year. Sure, the Dolphins scored a touchdown on a Reshad Jones fumble return, but that's about it.
It got much worse for Cassel:
As the absolute slugfest dragged on, the consensus seemed to be that this Cutler vs. Cassel matchup wasn't exactly Manning vs. Brady.
It was so bad in fact, that fans started chanting for Matt Moore to come in for Jay Cutler. MATT...MOORE.
In the second half, Cutler responded, eventually leading what would be the game-winning drive in this epic pillow fight.
That would be the final score of the game, giving the Dolphins a 16-10 victory, their second of the season. Somehow, despite some all-around ugly play, they are 2-2 and within a game of first in the AFC East.
The legend of Jay Cutler lives on....