The Loop
How'd Your Team Do, Twitter Edition: Brock Osweiler continues to OWN the Bears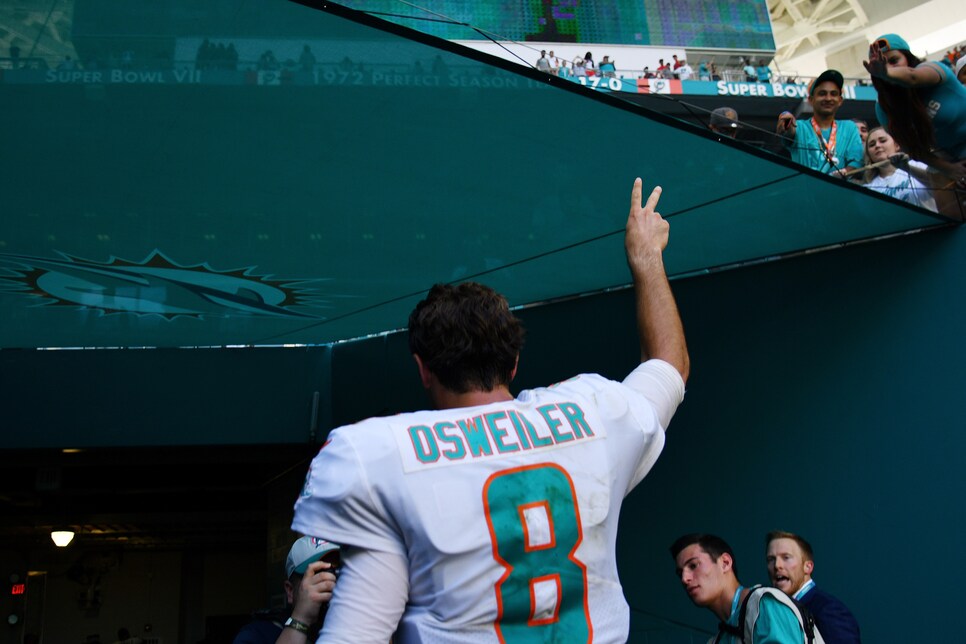 Sometimes in sports you have to just tip your cap to an opponent that has your number. Maybe, maybe you get them once out of every 10 times, but at the end of the day, they are your daddy. The Yankees have beachfront property in David Price's brain, Michigan has beaten Ohio State once since 2004, and no matter how hard they try, the Bengals simply cannot dethrone the Steelers. You get the picture.
The latest example of a team, or player, just plain OWNING the other? Brock Osweiler vs. the Chicago Bears. Hell has frozen over.
On Sunday in Miami, Brock N'Roll started in place of the injured Ryan Tannehill, prompting everyone to ask "Brock Osweiler is still in the NFL?" He is indeed, folks, and the only thing more surprising than that was the former Arizona State QB's surprisingly serviceable play. Osweiler completed 28 of 44 passes for 380 yards and three TDs, a stat line good enough to overcome two interceptions and a near-disastrous fumble by running back Kenyan Drake in overtime. But Osweiler and the Phins held on to win 31-28 on a Jason Sanders field goal as time expired.
The victory not only got the Dolphins to 4-2 and back atop the AFC East (for now), but it gave Osweiler a career record of 3-0 against the Chicago Bears.
You, an idiot: "that's too small of a sample size!!"
Me, an intellectual: "the McCaskeys should be forced to relinquish ownership so Brock Osweiler can usher in a new era of Bears football."
Even more impressive? Osweiler's three wins over Chicago have come on three different teams, all in his debut for each team, first a 17-15 victory while quarterbacking the Denver Broncos in 2015 at Solider Field, then a 23-14 win at home in his first start as a Houston Texan. Anytime, anywhere, any team, Osweiler is a good bet to beat Chicago.
As funny and absurd as this all sounds, that's how unfunny it is for Bears fans in the aftermath of a crushing loss that drops them to 3-2 on the season as they gear up to host the New England Patriots next week. Let's see how Twitter reacted to this wild debacle of a football game.