The Loop
How'd Your Team Do, Twitter Edition: BREAKING -- Mark Sanchez still stinks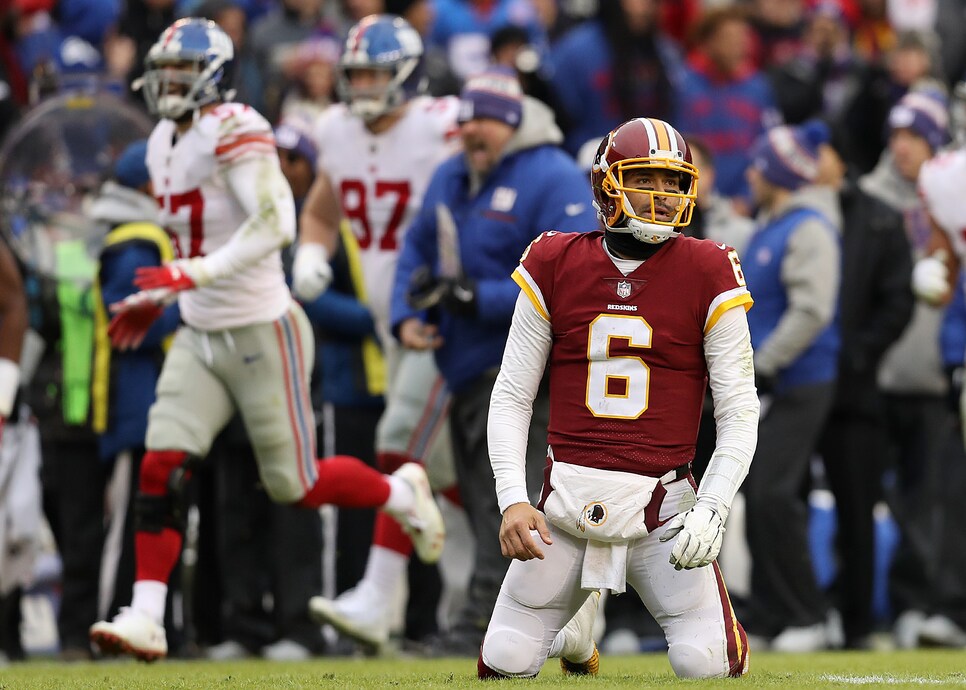 Like most of America, I was shocked to see Mark Sanchez trot on the field to replace the injured Colt McCoy last Monday night for the Washington Redskins. Sure, he had a few flashes of his old New York Jets, game-manager self in both Philadelphia and Dallas, but I figured that's the last we'd ever hear of him, aside from annual ButtFumble replays on Thanksgiving.
After a season with the Chicago Bears and a PED suspension in April, the end did appear to be near for the Sanchize, that was until Alex Smith's gruesome injury in Week 11 against Houston. That Monday, the Redskins signed the two-time AFC Champion QB (remember that?) to serve as McCoy's backup, a move that went largely unnoticed until McCoy then got hurt against the Eagles. Sanchez basically existed after McCoy left, and was subsequently named the starter for Sunday's game against the New York Giants.
Before taking a snap as the starter, Sanchez was the apple of everyone's eye when he responded to an odd ButtFumble question during a press conference:
"He's a CLASS act!" they said. "Mark Sanchez handled that PERFECTLY!" they uttered. "This man will lead the Redskins, a TOP organization in the NFL, to a Super Bowl!" they claimed (OK, may have made that one up.) But the point remains, Sanchez had the world on his side on Wednesday. But that was Wednesday.
Come Sunday, Sanchez proved what we already knew: he stinks.
This was one of the Sanchize's two picks on the day, and he finished with a stat line of 6-for14 for 38 yards and 0 touchdowns. As you can imagine, Twitter was not kind.
I think the point people are trying to make here, is that Sanchez is not as good as Patrick Mahomes. I think.