News
How will Dustin bounce back, Sergio's new image, and Rory's pending nuptials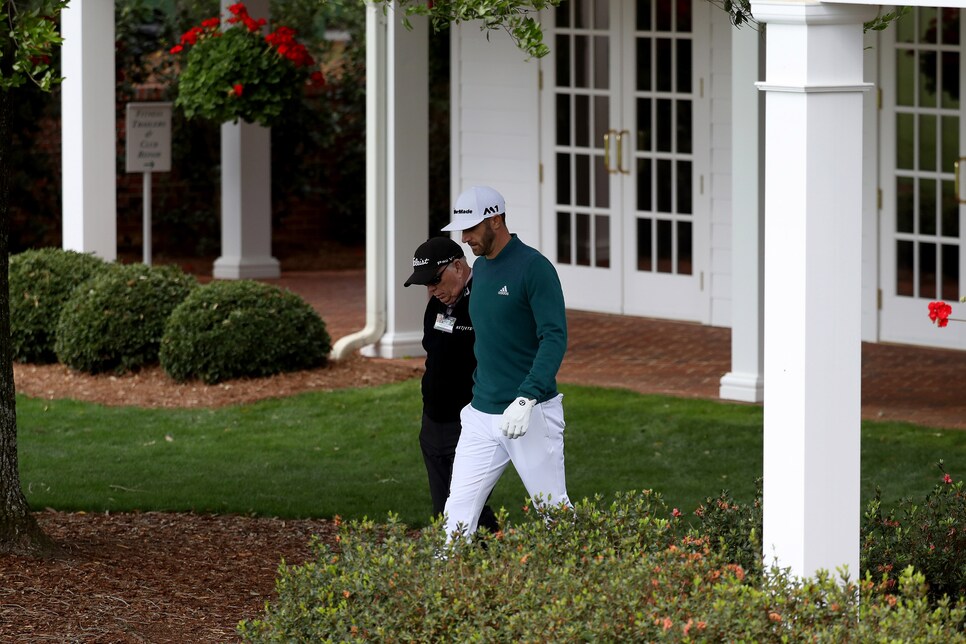 Dustin Johnson is so athletic that he can stand on a physio ball in bare feet and swing a golf club. Navigating a few stairs in socks at his rental home near Augusta National, however, was another story.
Johnson is still sore and recovering from the spill he took last week that injured his back and elbow, and caused him to withdraw from the Masters. His condition is improving every day, according to his trainer Joey Diovisalvi, and he expects to play at the Wells Fargo Championship early next month.
As disappointed as the No. 1 player in the world was from having to pull out of the year's first major, no one is arguably better equipped to handle it. With past heartbreaks at majors (2010 U.S. Open at Pebble Beach, 2010 PGA at Whistling Straits, 2015 U.S. Open at Chambers Bay), Johnson managed to keep them from affecting his play in the weeks that followed. Diovisalvi expects that will be the case for the 33-year-old this time as well.
"He is already to go get after the next event," said Diovisalvi. "No one is better than him to let it go."
"He handles everything like a man," added David Winkle, Johnson's agent at Hambric Sports management. "There's no pouting, no blaming someone else. He takes the ups and downs as they come. He knows life is gonna throw you some punches, it's how you respond. He's the best I've ever seen at that. I've seen him go through personal struggles and professional struggles. You don't have to walk on eggshells for the next two hours for having said the wrong thing. That's not the way he does things."
Johnson has endured plenty of missteps before—on and off the course—and come out the other side.
Why would this be any different?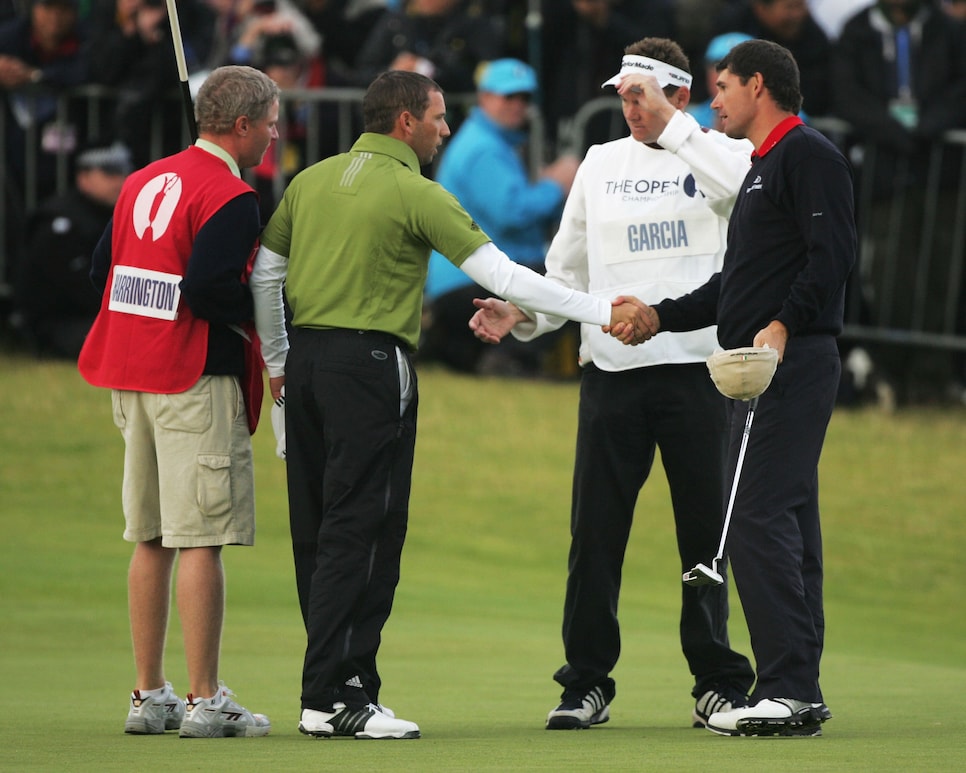 Asked Sunday night what he was most proud of earlier in the afternoon, a shot, a hole or his character, Sergio Garcia didn't hesitate.
"Definitely demonstration of my character, and my mentality," he said. "You know, how positive I stayed even when things weren't going that well on 10 and 11. Even on 13, I didn't hit that bad a drive. I've been hitting that drive every day like a high cut. This drive was probably going three yards left of the ones I've hit the other three days, and unfortunately it hit the tree and went in the bush. But even that, you know, in the past, I would have started going, you know, at my caddie, and oh, you know, Why doesn't it go through and whatever. But you know, I was like, well, if that's what is supposed to happen, let it happen. Let's try to make a great 5 here and see if we can put a hell of a finish to have a chance. And if not, we'll shake Justin's hand and congratulate him for winning."
It's a stark difference from a decade ago when he lost a playoff to Padraig Harrington in the 2007 British Open at Carnoustie, where Garcia missed a par putt on the 72nd hole and was in full El Whiner mode afterward.
"I gave him every out I possibly could at the 2007 Open," Harrigton said this week. "I was as polite as I could, and as generous as I could be. But he was a very sore loser, and he continued to be a very sore loser. So clearly after that, we had a very sticky wicket I'd say. The Ryder Cup obviously improved it to no end. But look, we say hello to each other every day we meet, but it's with gritted teeth, there's no doubt about it."
At Augusta National working for Sky Sports last week, Harrington was happy not just for Garcia's victory but the obvious change in attitude.
"I was delighted to see the emotion on the 18th green," Harrington said. "Anybody watching that has got to feel for him and see, maybe I'm a bit harsh in the fact that I look at [him] and say, 'Well, everything comes easy to Sergio.' But clearly, it hasn't come easy to him. It really hasn't. And you could see in that moment in time that, you know, he probably paid his dues."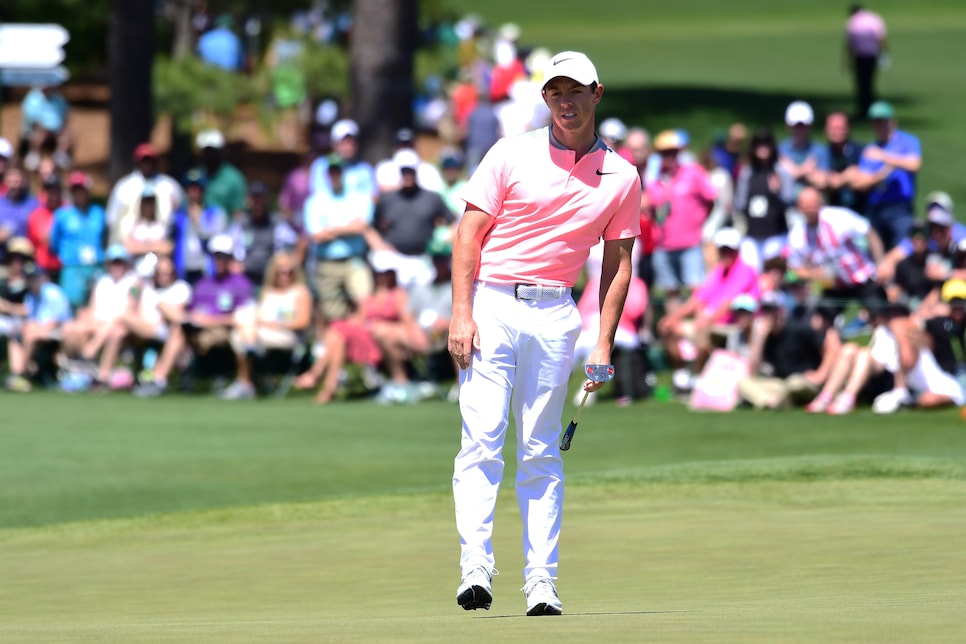 "It's a great time in my life," Rory McIlroy said Sunday night. "It would have been nice to walk down the aisle in a green jacket."
Instead the 27-year-old Northern Irishman, who is getting married at Ashford Castle on April 22, departed Magnolia Lane without one for a ninth straight year.
Distance control, or lack thereof. Mental mistakes. Missing in the wrong spots. It added up to 11 bogeys or worse for the week. Despite a tie for seventh, which looks good on the stat sheet, he was never really in it because of errors like the bogey on 18 on Friday, or the double on 7 on Saturday, or just three birdies on the back nine on the weekend.
A fourth-straight top-10 at Augusta National has McIlroy feeling good about his chances there moving forward—many in the game say it's hard to imagine he'll end up jacketless like can't-miss types Greg Norman, Ernie Els, or Davis Love III—but in the immediate aftermath, it sounds like he will make some changes.
"I felt my golf ball this week was doing things in the wind that was very inconsistent," he said. "There's one thing I'm going to change.
"I feel I'm swinging it as good as I have been for a long time. I've done a lot of good work with Michael [Bannon, his instructor] over the past few weeks. My putting feels as good as it has in a long time. … I still feel I'm a good driver of the golf ball. So I'm going to think about the equipment the next few weeks and try to find something a little better."
McIlroy will also take 10 days honeymooning with bride Erica Stoll in "the middle of nowhere" to "get away from it all."
As for the Masters, it's wait 'til next year. Again. But he'd happily settle for wearing the green jacket on his one-year wedding anniversary in 2018.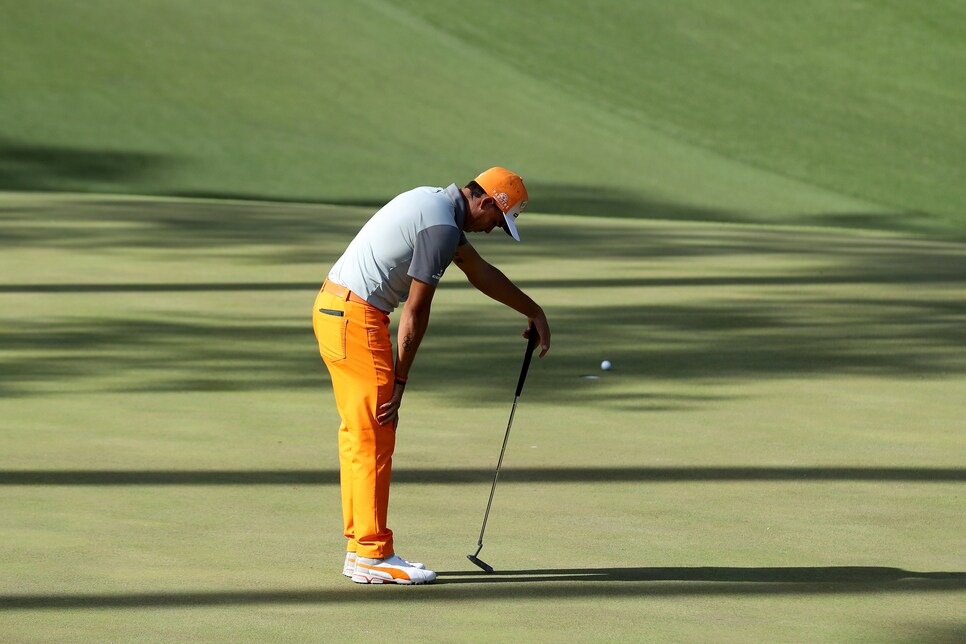 Given the firepower on the leader board heading into Sunday's final round of the Masters, the first 12 holes mostly felt like a dud, with the likes of Jordan Spieth, Rickie Fowler and others failing to mount a charge. This likely explains, in part, why the television ratings were so low. The final hour? It was a different story in terms of drama. The Masters is the one major that pretty much never disappoints in the end because of the volatile nature of the closing holes. …
Not much was made of Garcia's drop and his ball possibly moving as he cleared some nearby pine straw on the par-5 13th on Sunday. Tournament officials reviewed a replay of the incident and deemed no infraction was committed. Case closed. Besides, does anyone really think Augusta National is going to let its tournament be derailed by some inane rules controversy? …
Jordan Spieth won't be haunted by finding the water on 12 for a second straight Sunday at Augusta National, or the 9 he made on 15 earlier during the first round. Not when he already has two majors, including a green jacket.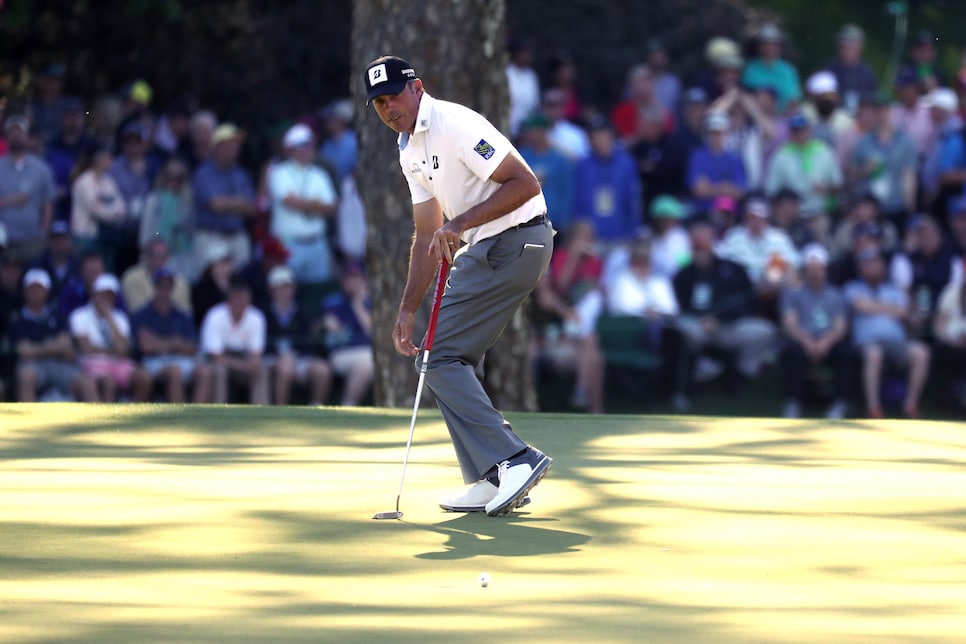 Harbour Town is about as laid back an atmosphere as there is on the tour— think working vacation. Still, it's a demanding little test with its narrow, tree-lined fairways and small greens. The easy pick here: Matt Kuchar, who won the tournament in 2014 and rolls into Hilton Head off a tie for fourth at the Masters. The guy I like? Matthew Fitzpatrick. He putts well, is good around the greens and hits it straight off the tee. He's also been solid here in the States with three of his four starts here this year resulting in top-20 finishes.