Short Game
How to handle sketchy short-game situations on and around the green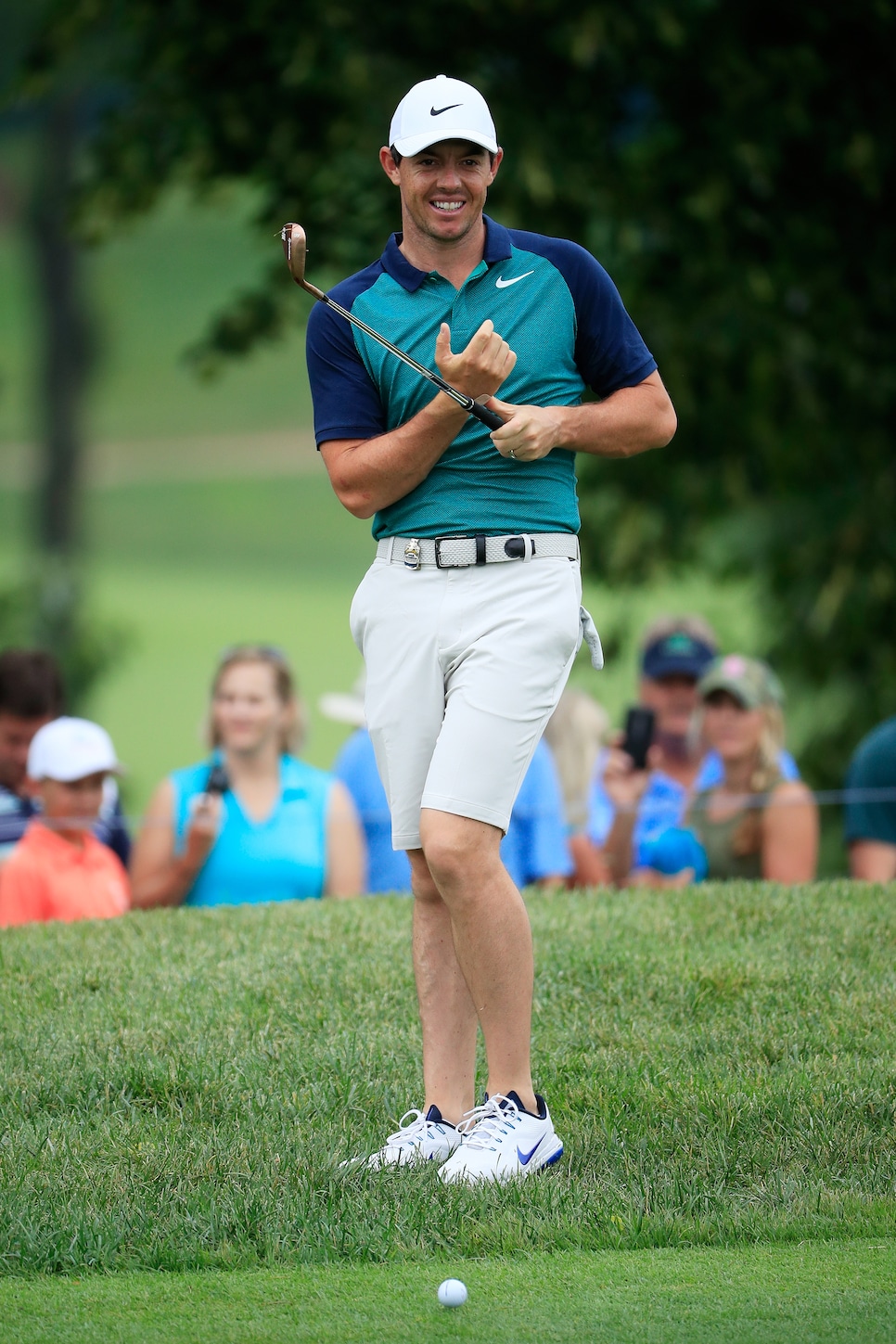 One of the unfortunate story threads percolating this week at Bellerive is the condition of the green complexes. A hot, dry summer has stressed the course to the point that PGA officials posted notices in the locker room about green speeds not being up to their traditional raciness because of worries about grass health.
The net effect—slower, softer greens with some sparse, scratchy lies in the green periphery—means players will have more challenges to contend with this week beyond St. Louis' standard August heat and humidity. "Speed control in putting is always important at a major, but it is crucial when the greens get bumpy," says Golf Digest 50 Best Teacher Mark Blackburn, who is based at Greystone Golf & Country Club in Birmingham, AL. "These greens are so big that lag putting is really important—because you don't want a lot of three-to-six footers that could be bouncing around."
Soft and slow greens aren't the week-to-week norm on tour, which means players will have to tune their speed sensitivity. Mixed with the sketchy greenside lies, they also will force players to make some strategy changes when it comes to short game. "Around the fringes, you're going to see players using less loft than they normally would," says Blackburn. "There's less risk that way from mediocre lies, and they're going to get more run out. Because the greens are so soft, lofted pitch shots are going to be less predictable."
Regardless of how good a job the grounds grew does getting Bellerive in peak shape for tomorrow, players who might be on the edge when it comes to short game confidence will have to win a battle with their mind more than with the grass. "We ran into the same situation a few years ago at Cog Hill, when the course had been redone and there was a bad combination of chemicals and heat that summer," says Golf Digest 50 Best Teacher Kevin Weeks, who teaches at Cog Hill, outside Chicago. "The greens didn't look perfect, but they rolled just fine. One player I spoke to at the end of the week said they were the best surfaces he had putted all season. Another player told me they were so bumpy that they were borderline unputtable. That just shows you the difference your attitude can have on what you see in front of you. The players who are feeling the best about their game don't care about the stories they hear about the greens being 'good' or 'bad.' They'd be ready to beat everybody on dirt if they had to."
To make your own game "conditions proof," you need to improve two main skills. "To get better distance control in your putting, drop balls at 5-10-15-20 feet from the fringe and try to putt them as close to the fringe as possible without touching it," says Blackburn. "Another drill I use with my tour players is a simple ladder. Put a tee at 20 and 30 feet away, and see how many balls you can leapfrog past the previous one within that 10-foot spread. The best players can get 15 in there." A low-running chip is basically a get-out-of-jail-free card from a bare greenside lie. "When you absolutely have to make clean contact, take your 54-degree wedge and play the ball back in your stance," says Weeks. "Keep your center of mass ahead of the ball and it will be almost impossible to bottom out too early and hit the ground before you hit the ball. You're basically turning your gap wedge into a 9-iron, but you get the benefit of the more forgiving sole on the wedge."