The Loop
How to get some of Dustin Johnson's mojo in your game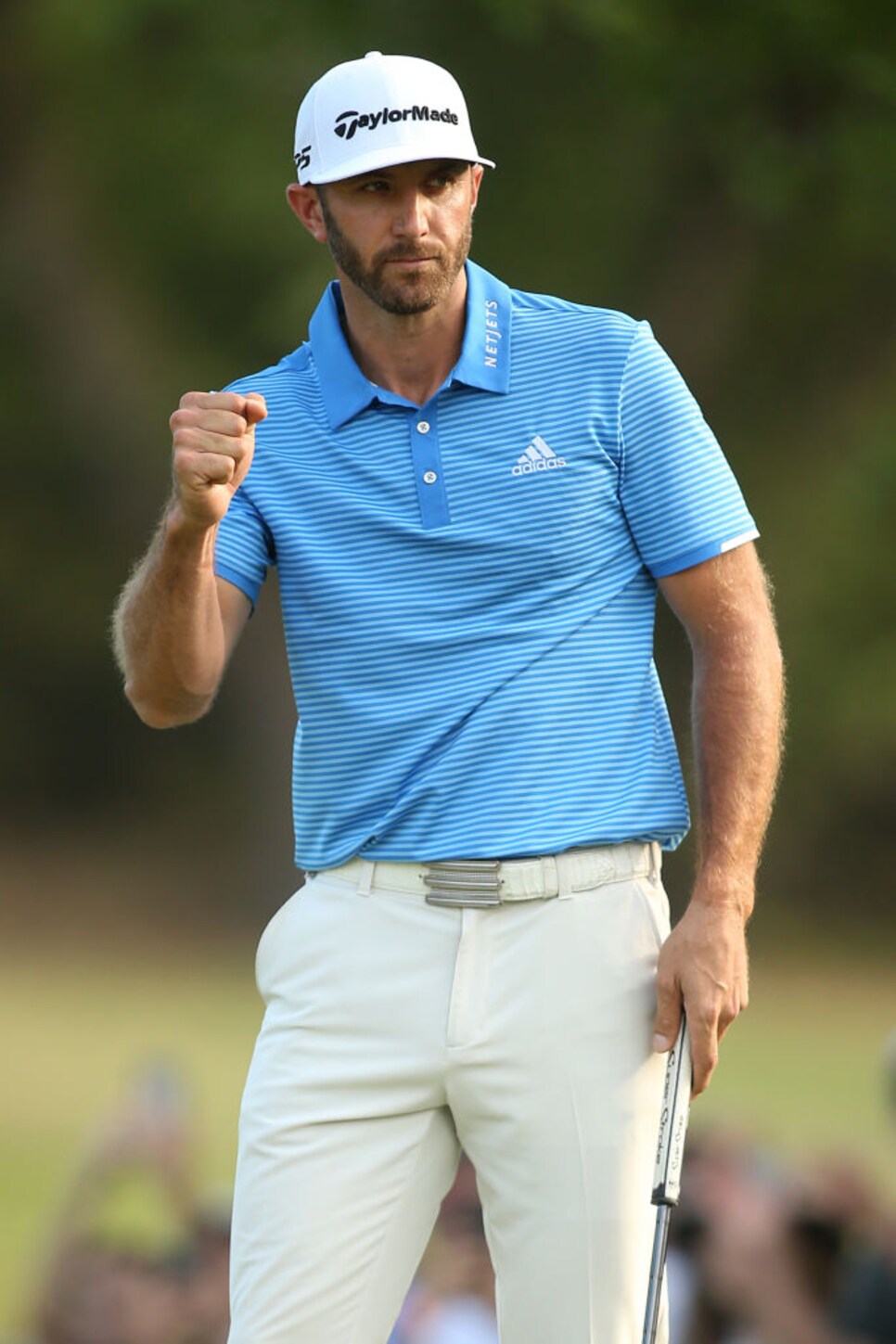 When the same guy keeps winning all the tournaments, you run out of ways to analyze his swing. So you won't be reading about Dustin Johnson's driver swing or pitching prowess after his thoroughly dominant performance at the WGC Dell Match Play.
This time, we'll be talking about DJ's mind.
Ever since taking a well-publicized break to deal with personal issues in 2014, Johnson has been a calm, focused winning machine. The 2016 U.S. Open victory was only the most prominent in a stretch that has seen him win three different WGC events, the 2016 PGA Tour Player of the Year award and move to No. 1 in the World Rankings.
What is the key that unlocks the repeat dominance door for elite athletes? The rush, says peak performance expert Dr. Michael Lardon, who works with Olympians, major champions and Fortune 500 CEOs. "Winning at whatever level gives an athlete a dopamine rush," says Lardon, who has worked with Phil Mickelson on the PGA Tour. "The bigger the win, the bigger the rush. Dopamine is the neurotransmitter that reinforces our behavior, so when we get it, we want more. When DJ wins the U.S. Open, it's a bigger rush than winning 40 regular tournaments. And it makes him want the next one even more."
Now, when Johnson gets into contention, he can taste it, and he's ready for the adrenaline rush. Of course, it's also extremely helpful to be able to carry the ball 340 yards with your driver.
What can the rest of us mortals try to take from this? "No matter how you play the game physically, you're going to have moments on the course that matter to you," says Lardon. "To win your own version of the U.S. Open, you need to manage yourself into the winner's circle. One of my favorite techniques is to encourage players to operate as if the round is 21 holes. It helps remove some of the pressure that builds up on the back nine--especially when you're in the process of recording a score that is really good for you."
Once you break through once, the feeling becomes more familiar--and you're better able to manage it the next time. You begin to crave it, and that sensation replaces some of the fear. Johnson won't be doing much second-guessing when he walks onto the first tee at Augusta National next week. That zone is a powerful place to be.