Putting
How To Crawl Out of Putting Hell Like Ernie Els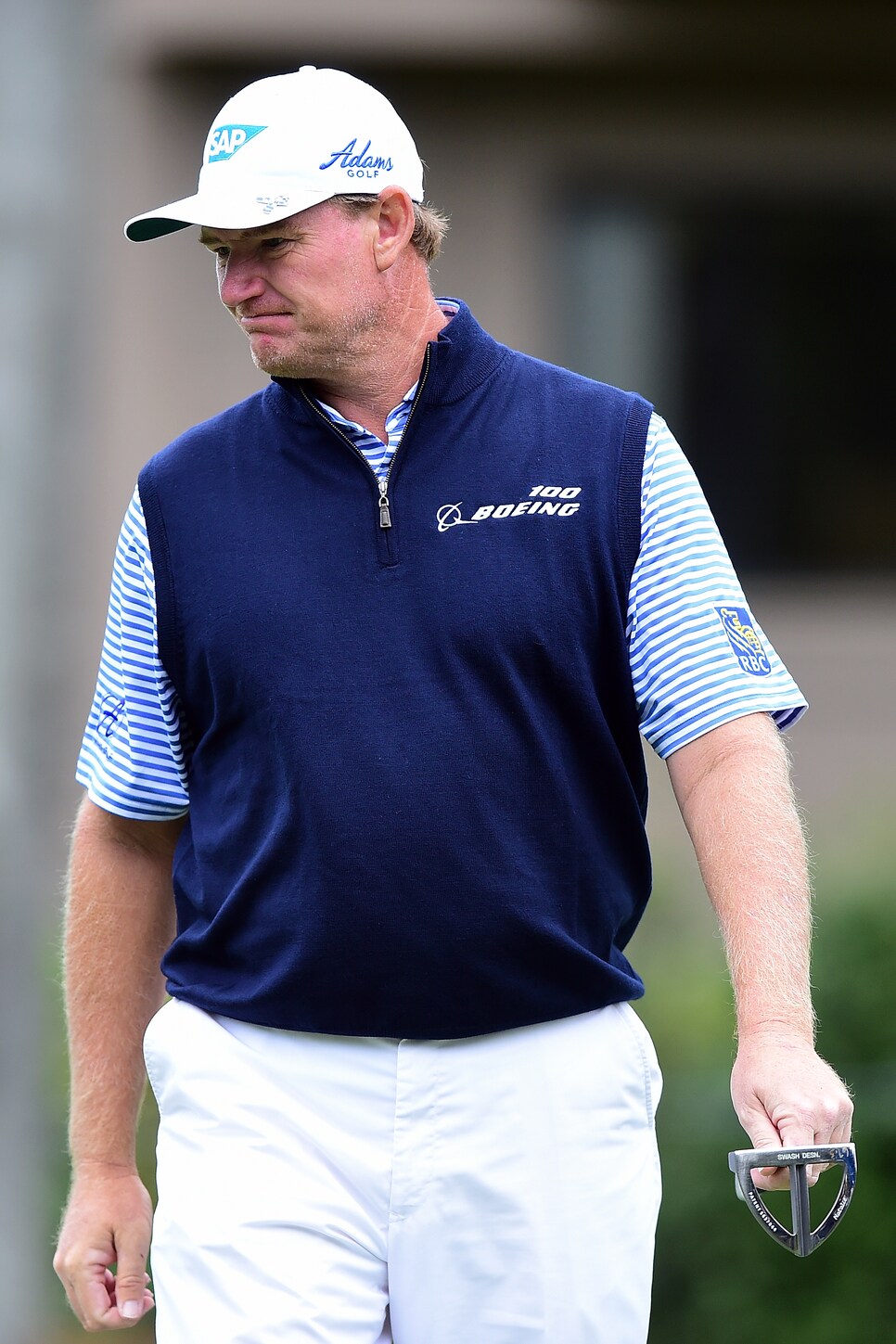 The last memory most of us have of Ernie Els on a golf course is the always-gentlemanly Big Easy trying to explain a brutal six-putt on his very first hole at the Masters.
Lost in the aftermath was Els heroically finishing his round going just three over on the remaining 17 holes, playing a respectable round Friday before missing the cut, and then finishing tied for 14th the next week at Hilton Head.
Els might not resemble Ben Crenshaw out there, but he's working hard to pull his putting together, and seems to be succeeding. At the Players Thursday, he made six birdies from ranges between 4 and 23 feet, and ran an 8-footer in for eagle on his way to a first-round 66.
Top Georgia teacher Brandon Stooksbury doesn't work with Els, but he's helped other players with the same issues -- which usually stem from switching back to a short putter from an anchored stroke. "He has too much abrupt acceleration in his stroke," says Stooksbury, who is based at the Idle Hour Club in Macon. "I'd work to take the hit out of it by increasing the length of the backstroke and slow it down through impact."
As for addressing the yips elephant in the room, Stooksbury says he would never utter the word. "I'd stress tempo, tempo, tempo," he says. "It might sound funny, but I'd put a blindfold on him and have him stroke putts with it that way while listening to a metronome on headphones. It's extreme, maybe, but it's effective."