The Loop
How She Hit That: Lydia Ko's tension-free putting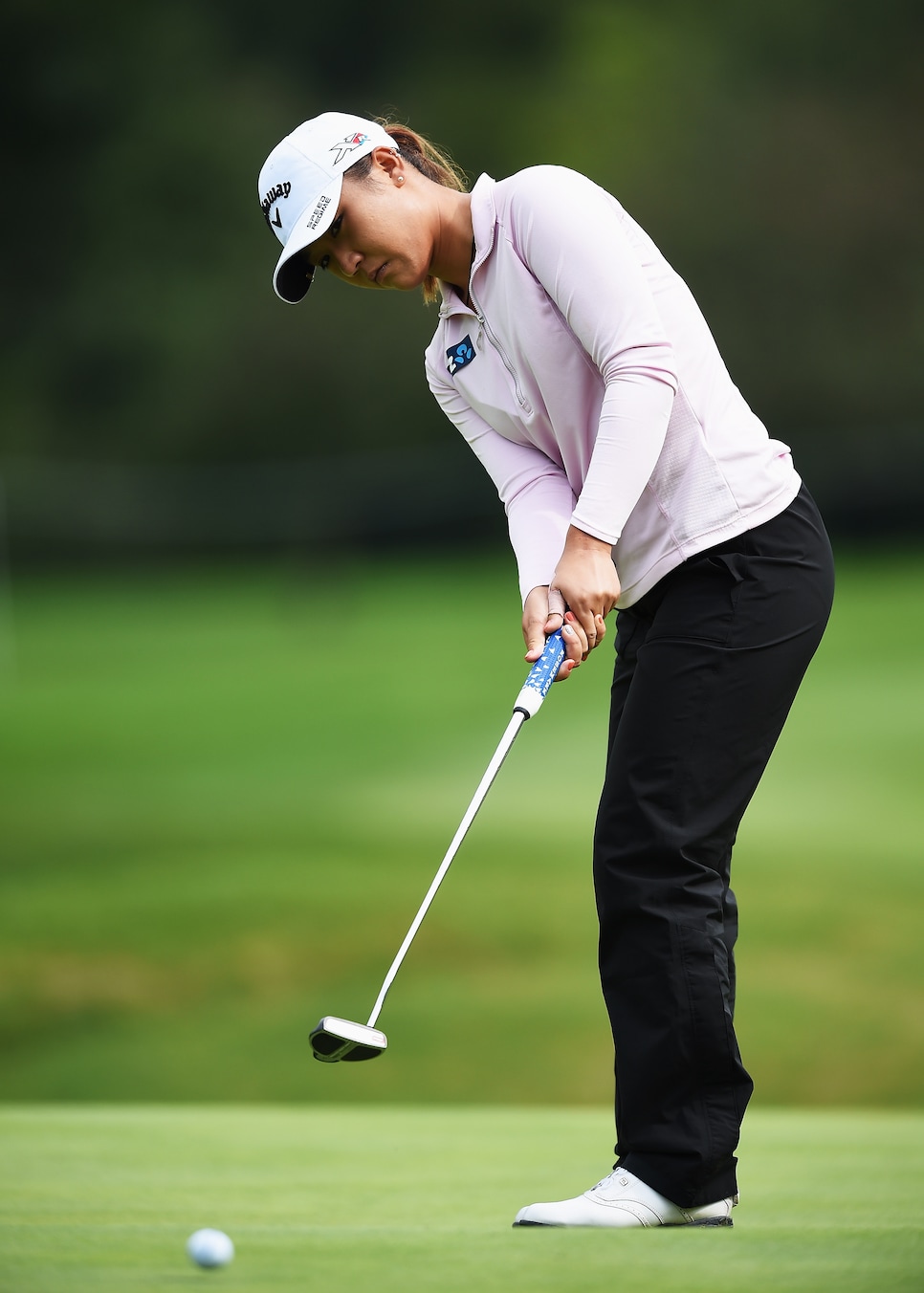 Stuart Franklin/Getty Images
Every time Lydia Ko smashes another barrier, it sets off a round of commentary about how solid her swing is, and how she plays much "older" than her 18 years. This time, she became the youngest major champion in LPGA history, shooting a final-round 63 to take the Evian Championship by six shots.
But as steady as Ko's iron play has been, her putting is what turns 68s into 8-birdie, no-bogey 63s. Putting guru and Golf Digest 50 Best teacher Stan Utley says Ko's action on the greens is among the best on the LPGA.
"She tilts from her hips and her putter is long enough so that both elbows are bent and turned in soft to her sides," says Utley, who is based at Grayhawk Golf Club in Scottsdale. "Her stroke is free-flowing, compact and on plane, and there's no tension at all. She's not manipulating the club. You can tell she's doing it efficiently because her shoulders don't move much, and the putterhead isn't moving much longer than her backswing."
Ko's 63 tied her career low round, and set the LPGA final-round major championship scoring record. It was also her ninth LPGA victory since winning the Canadian Open in 2012 as a 15-year-old amateur. A five-foot-five, Ko doesn't play a power game, and has a putting stroke any player can copy.
"Whatever setup you use, make sure you don't have any tension in your arms," says Utley. "You're not trying to keep your arms straight and in some kind of rigid triangle. It's a touch and feel thing we're talking about. Stiff is the enemy."