The Loop
How she hit that: Inbee Park's alternative putting grip
A year ago, Inbee Park firmly established herself as the No. 1 player in the world, winning her third major -- and sixth event -- of the season at the U.S. Women's Open. But since then, her putting hadn't lived up to her formidable ball-striking.
Park blitzed the Grey Silo course in Ontario with a 10-birdie, no-bogey 61, tying the course record and giving her a three-shot victory over Cristie Kerr -- who shot 63 herself and still lost ground. It was Park's first LPGA victory since that U.S. Open win, and it came the week after she lost the No. 1 ranking to Stacy Lewis.
For the week, Park made 24 birdies against a lone bogey, pouring in four of them on the first five holes of the back nine Sunday afternoon when Kerr was still close, and bringing thoughts of a magic 59 into play. "When you get eight or nine under, that brings in a new kind of pressure," says top Michigan teacher Jason Guss. "That's in addition to the pressure of being in the final round. I like what she said afterward, that she was thinking about making birdies to win the tournament and wasn't worried about shooting 59. She was comfortable, and the only way to get comfortable is to put yourself in position a few times and learn from it."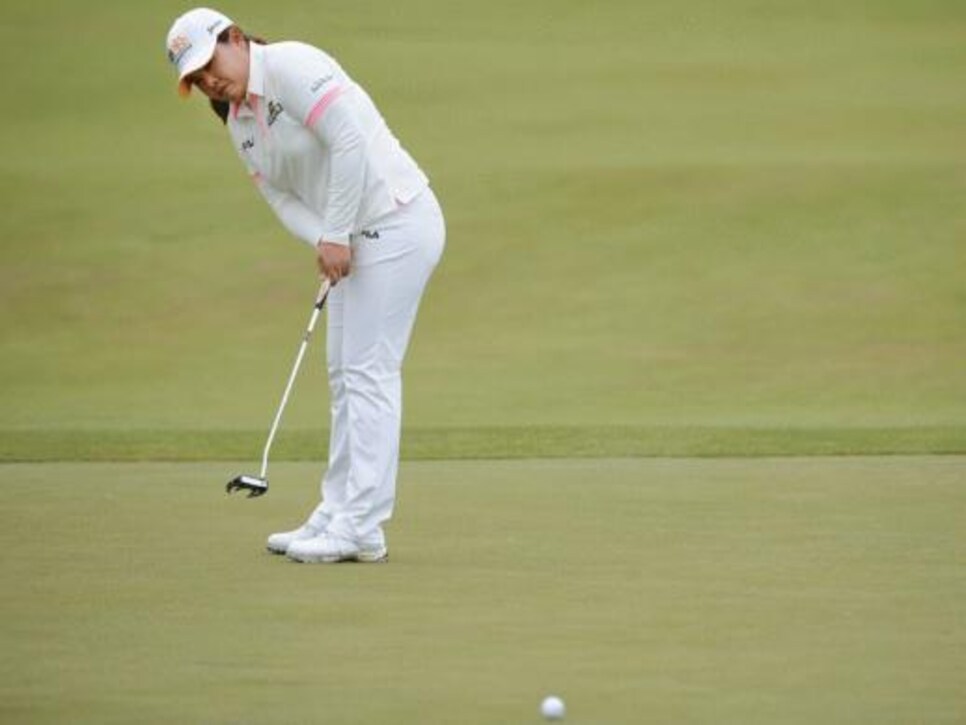 Park didn't make any specific changes to her left-hand-low putting stroke but spent time in the last few weeks watching video of her best 2013 performances with hopes of rekindling the feel that made her a five-time major champion. "It's hard to play great week in and week out" says Guss, who runs the Jason Guss Golf Academy at Hawk Hollow Golf Properties in Lansing, Mich. "It doesn't matter if you're on the LPGA or PGA Tour. There are times when you're searching a little bit and trying to get something back. She obviously found it this week."
The advantages of Park's putting style are attractive for anybody struggling with inconsistency rolling the ball. "The left-hand-low grip slows down face rotation and helps the face be more square at impact," Guss says. "It also lets the left wrist stay flatter throughout, instead of breaking down. That's going to help you make more consistent, solid contact in the center of the face. But the most important thing might be just that it's different. Sometimes you need to make a grip or putter change just to feel like you've got the chance for something better coming along."