The Loop
How She Hit That: In Gee Chun's metronomic precision
South Korean 20-year-old In Gee Chun was making her first start at the U.S. Open. After birdieing four of her last seven holes to catch Amy Yang and win her first major, we'll be seeing her there for the foreseeable future.
"This is a great swing -- and one that is going to be around for a long time," says top New York teacher Michael Jacobs, who is based at the X Golf School in Manorville. "Her arms look very 'long' on the backswing, which is part of what makes her swing seem so effortless. It's something the average player should try to copy -- but not in the way you think."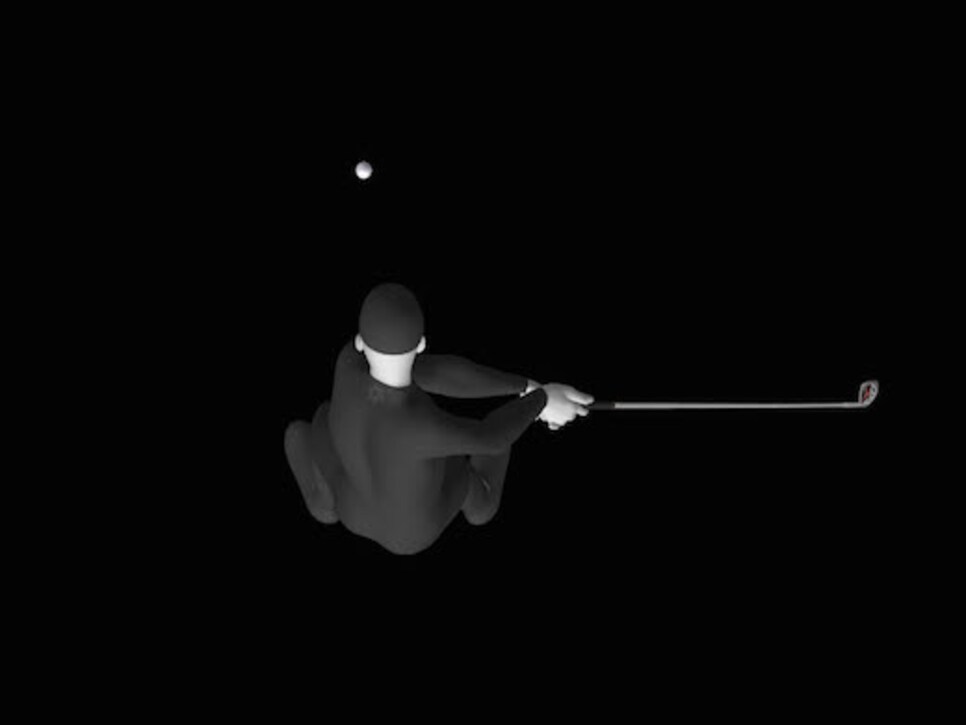 Chun has "extension" in her backswing, but when the average player tries to get it, he or she makes a common mistake, says Jacobs. "They try to artificially extend the arms and shift hard with the body away from the ball," he says. "If you picture the label on your shirt at the back of your neck, like the little GEARS symbol in this picture, the way to get width is to keep that shirt label in the same place and rotate around that point early in the backswing. That's what keeps the arms 'long.' Shifting your body and stretching your arms out artificially actually makes the backswing arc more narrow -- which costs you power."