The Loop
How Robert Garrigus could get into the U.S. Open due to . . . a coin flip?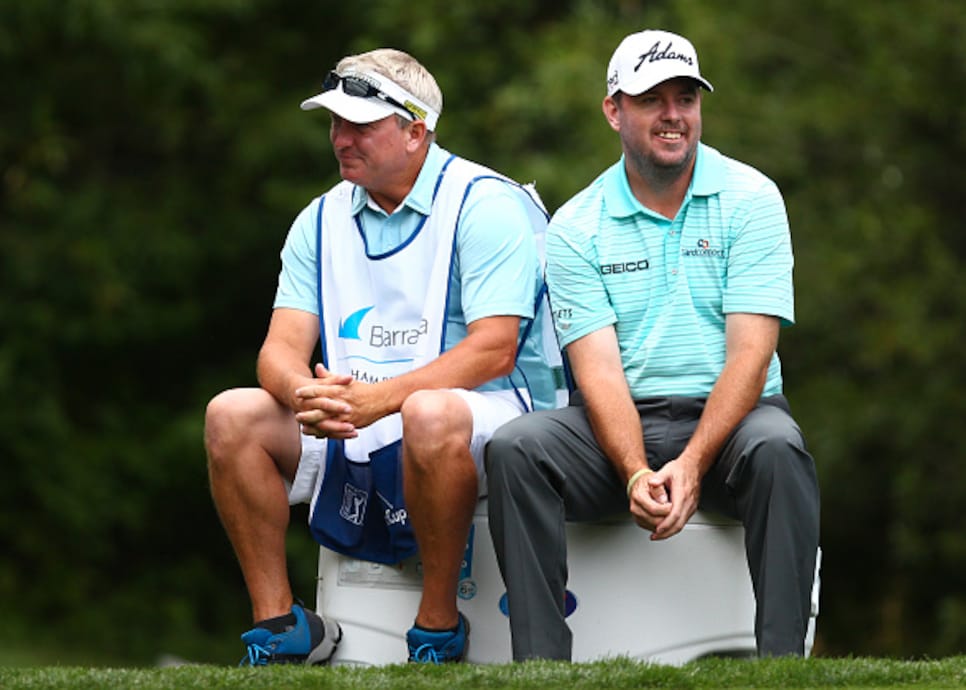 *So you're telling me there's a chance. . . *
That famous line by Jim Carrey in Dumb and Dumber was probably going through Robert Garrigus' head on Monday morning with the news that five more alternates were added to the U.S. Open field. It takes something crazy for a second alternate at a U.S. Open sectional qualifier to get into the event. Even crazier is the way in which Garrigus could pull it off.
After tying for ninth at Germantown Country Club last Monday, Garrigus was part of a six-for-two playoff for the site's final two available spots. After he and Brian Gay lost that -- and then lost another playoff for the right to be the site's first alternate -- they decided they had played enough golf for the day.
Garrigus called "tails," and since as everyone knows tails never fails, he won to claim the title of second alternate. With 12 sectional qualifying sites, the odds of it ever coming down to that were very long, but with Monday's wave of alternates getting in (The USGA had put aside six spots for players getting into the top 60 of the Official World Golf Rankings by Sunday, but only one, William McGirt, did), eight of the 12 first alternates have already punched their tickets to Oakmont.
Garrigus either needs at least five more players to pull out by Thursday (It's unclear what his status is among the second alternates) or someone who qualified at his sectional to withdraw since the first alternate at Germantown CC, Thomas Aiken, has already gotten in. It's still a long shot, but Garrigus, who finished T-3 at the 2011 U.S. Open, has a chance. Thanks to a favorable flip of a coin.
And in case it does happen, the story has a happy ending for Gay as well. Due to his T-6 in Memphis, he has now qualified for next month's British Open.