News
How much prize money each golfer earned at the 2018 Tour Championship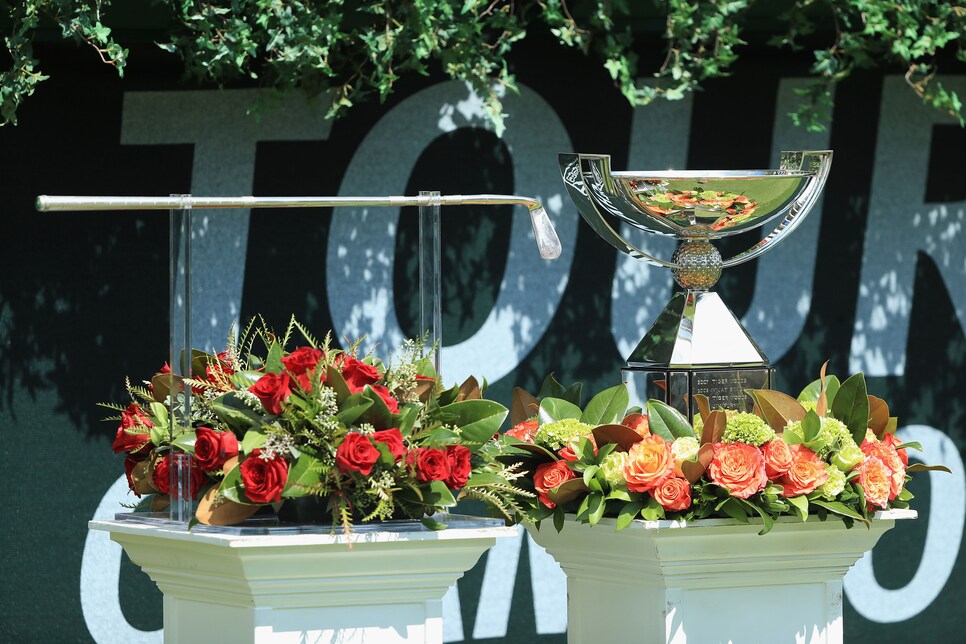 Win No. 80 in Tiger Woods' PGA Tour career wasn't a major championship, but it might be just as memorable. A two-stroke triumph at the Tour Championship capped a comeback season that seemingly could not have gone better for Woods. The 42-year-old sniffed victory on multiple occasions in 2018, including at the Open Championship and PGA Championship. Finally, on the weekend at East Lake, he managed to close things out on a Sunday, playing exceptional golf off the tee and looking in complete command of his game as he shot a closing 71 to take the title.
A footnote to Woods' victory: Since it's been a while since Woods last won a PGA Tour event (2013) or a major championship (2008), it turns out that his march at East Lake earned him his second biggest official tournament payday—$1.62 million—in his 22-year career on tour. The only bigger payday came when he won the Players Championship and its $1.71 million in 2013.
So how much money did everybody make who played at the Tour Championship? Here's a breakdown for the entire 30-player field.
Win: Tiger Woods, $1,620,000
2: Billy Horschel, -9, $972,000
3: Dustin Johnson, -7, $621,000
T-4: Hideki Matsuyama, -6, $372,000
T-4: Webb Simpson, -6, $372,000
T-4: Justin Rose, -6, $372,000
T-7: Rickie Fowler, -5, $279,900
T-7: Justin Thomas, -5, $279,900
T-7: Xander Schauffele, -5, $279,900
T-7: Rory McIlroy, -5, $279,900
T-11: Tommy Fleetwood, -4, $225,450
T-11: Gary Woodland, -4, $225,450
T-11: Jon Rahm, -4, $225,450
T-11: Paul Casey, -4, $225,450
T-15: Aaron Wise, -3, $190,800
T-15: Tony Finai, -3, $190,800
T-15: Kyle Stanley, -3, $190,800
18: Jason Day, -2, $180,000
19: Bryson DeChambeau, -1, $176,400
20: Cameron Smith, E, $172,800
T-21: Francesco Molinari, +1, $163,800
T-21: Patrick Cantlay, +1, $163,800
T-21: Marc Leishman, +1, $163,800
T-21: Patton Kizzire, +1, $163,800
25: Kevin Na, +3, $154,800
T-26: Keegan Bradley, +4, $150,300
T-26: Brooks Koepka, +4, $150,300
28: Patrick Reed, +9, $147,600
29: Bubba Watson, +10, $145,800
30: Phil Mickelson, +13, $144,000