The Loop
How Ian Poulter once lost a $100 bill signed by Arnold Palmer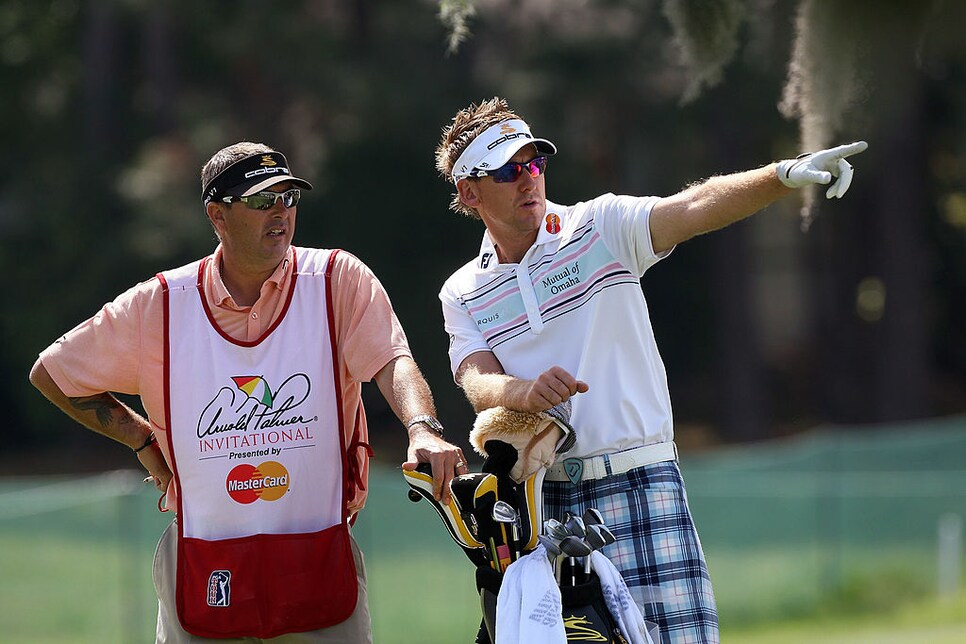 PALM BEACH GARDENS, Fla. -- Ian Poulter's relationship with the late Arnold Palmer goes way back.
The 41-year-old Brit has lived in Orlando for years, same as The King did. MasterCard, which is the presenting sponsor of the Arnold Palmer Invitational at Palmer's Bay Hill, is also a sponsor of Poulter's. And two of Poulter's four kids, son Josh and daughter Lily, were born at Winnie Palmer Hospital, named after Palmer's late first wife.
Then there was the time Palmer autographed a $100 bill for Poulter, who intended to frame it -- Poulter had gotten the idea after seeing a famous picture of Palmer and Jack Nicklaus exchanging money.
There was only one problem: Poulter's wife spent it.
"She didn't realize it was actually signed by Arnie," Poulter said Wednesday from the Honda Classic. "So it's out there somewhere.
"But it was shock [and] horror when I actually did go in [my office] to put it in the frame. You can imagine what I said: 'Where has the $100 bill gone?' 'What hundred?' So I go in there, and it's not in there. She says, 'I don't know. I must have spent it.'"
What did she spend it on? Poulter isn't sure, but quipped that it was probably at the local grocery store.
Poulter called Palmer and asked to stop by Bay Hill to sign another one. Palmer happily obliged.
"I did tell him it was lost," he laughed. "But I didn't tell him [she spent it on groceries]."